Thief is set in a dark fantasy world inspired by Victorian, gothic, and steampunk aesthetics. Garrett, a master thief who has been away from his hometown for a long time, returns to it, a place known only as The City, and finds it ruled with an iron grip by a tyrant called The Baron. While The City is ravaged by a plague, the rich continue to live in isolation and good fortune while the poor are forming numerous mobs against the authorities, Garrett intends to use the volatile situation to his favor. (Wikipedia).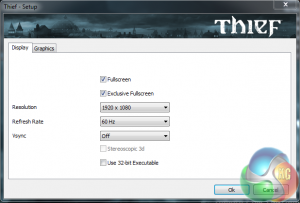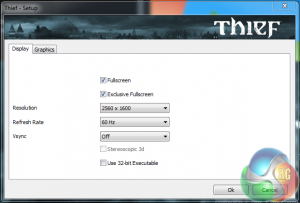 We test with the 'very high' image quality preset at 1080p and 1600p.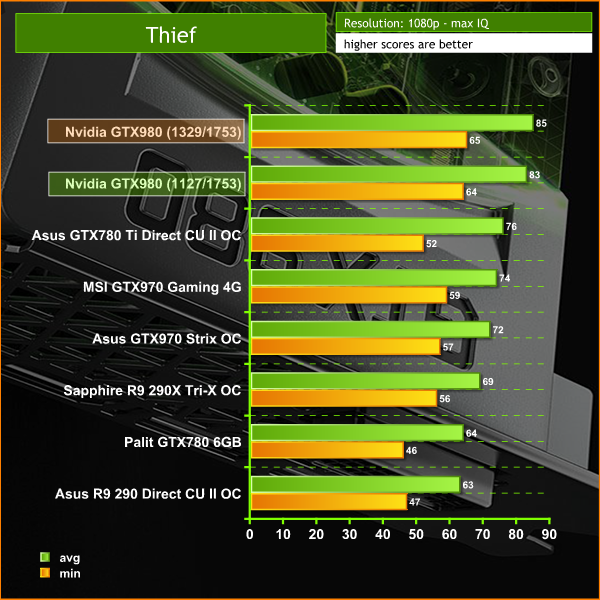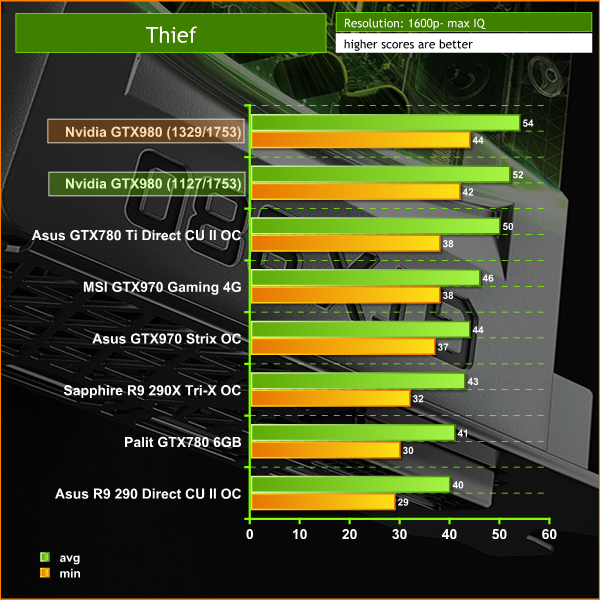 Thief looks great on the latest Nvidia hardware – and the GTX980 claims the top spot by a clear margin. When manually overclocked the card delivers a little extra performance.