To test real life file/folder performance we use a number of different file/folder combinations to test the read and write performance of the NAS device. Using the FastCopy utility to get a MB/s and time taken for each transfer, the data is written from and read back to a 240GB SSD.
We use the following file types:
100GB data file.
60GB ISO image.
60GB Steam folder: 29,521 files.
50GB Files folder: 28,523 files.
12GB Movie folder: 24 files – mix of Blu-ray and 4K files.
10GB Photo folder: 621 files – mix of .png, .raw and .jpeg images.
10GB Audio folder: 1,483 files – mix of .mp3 and .flac files.
5GB (1.5m pixel) image.
BluRay Movie.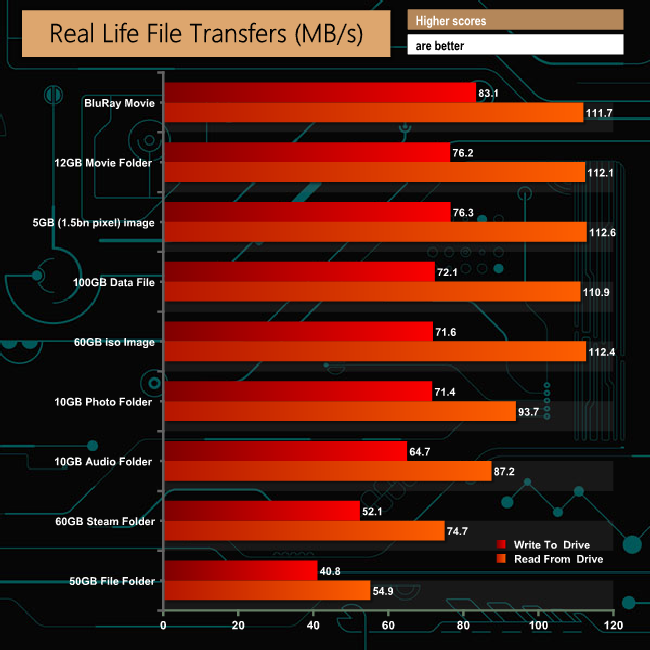 The DiskStation DS119j tackles our real life file transfer tests without too many problems.
Be sure to check out our sponsors store EKWB here