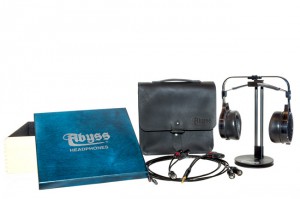 The picture above is the stock image from JPS Labs. I didn't have access to the box and satchel for the photography section of this review, but it gives you a good indication of the items they supply. JPS Labs bundle a beautiful leather satchel inside a wooden box.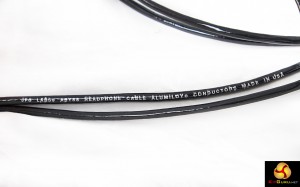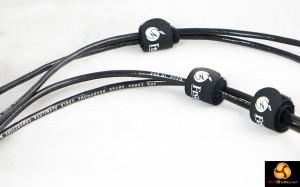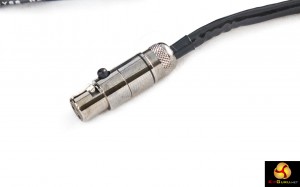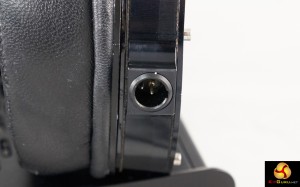 They  also supply a set of bespoke 3 pin dual XLR cables for the headphones, along with a 4 Pin XLR and a single ended adapter. These three cables allow the Abyss to be paired up with almost every amplifier you could want.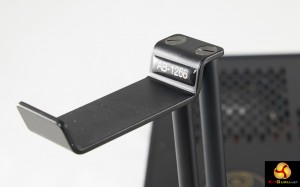 The bundled headphone stand is also a welcome addition.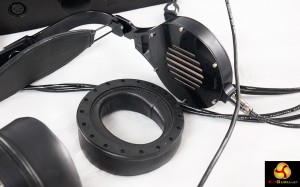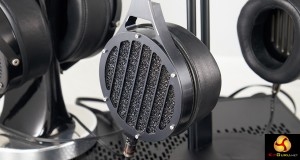 The lambskin ear pads are a joy to use, they are attached magnetically, and snap into place. These pads can be rotated to suit different head shapes. It will take a little time to get them tuned perfectly to your own head, but it is worth the effort.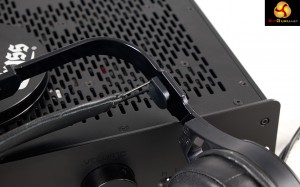 These headphones are rather unusual in the way they are adjusted to fit your head. You bend the metal at the corners to try and get the pads to form a slight seal around your ears. A tight fit can actually have a detrimental affect on sound balance, especially the bass response.
Once you get them sized perfectly you won't want to lend them to someone else. Believe me.
Specs by the numbers
Frequency Response: 5 Hz to 28 KHz
Impedance: 46 ohms nominal (non-reactive)
Phase: Flat
Sensitivity: 85 dB
Distortion: Less than 1%; Less than 0.2% through ears most sensitive range
Weight: 660 grams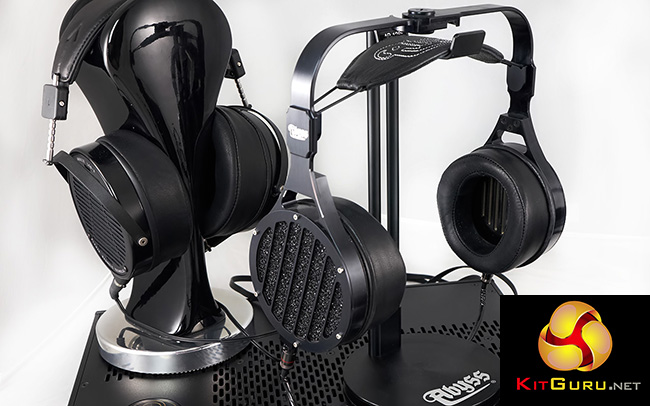 Above: The Abyss 1266 (right), alongside the Audeze LCDX (left).
The Abyss 1266 are heavy headphones, although thanks to the headband design, the weight is actually very evenly distributed as they almost 'float'. I wouldn't recommend you walk around outdoors with them on your head, because not only will you look like an idiot, but it would be rather easy to dislodge them from their holding position.
The Abyss 1266 have caused a lot of debate in Head-fi circles – people have said – 'they are brutally ugly', 'why didn't they spend more time with the design?' My own view? I couldn't care less what they look like, if I did I would own BEATS and live my life in ignorance.


This article could get very messy if I included all the gear I used throughout the test period. I have access to a lot of amplifiers, including the Ray Samuels B52, Woo Audio's Balanced WA22, along with several solid state models from Krell. There is however a very special pairing of amplifier which deserves focus.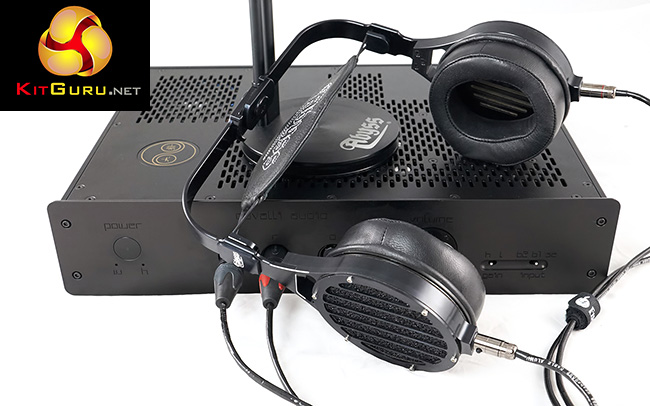 One of the finest headphone amplifiers available at any price, is the Cavalli Audio Liquid Gold amplifier.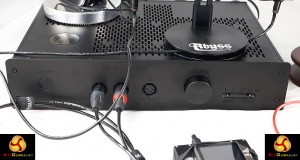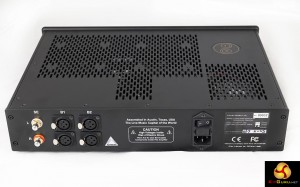 A s a rule, I do tend to favour high grade Valve amplifiers ('Tube' to our American readers).
One of the few exceptions to this rule is the Cavalli Audio Liquid Gold amplifier – available from America for $4k. This is a remarkable amplifier which can drive 9 watts into 50R. There is no question in my mind that if you ever set yourself for the holy grail of headphone amplifiers (to drive a Planar Magnetic headphone), then the Cavalli Audio Liquid Gold should be right at the top of that list. By relative loudspeaker terms it is an absolute bargain.
This is a pairing made in heaven and up there with the best configurations I have tested, or owned. It is comparable and certainly a more diverse pairing than the Stax 009 headphones and Blue Hawaii amplifier.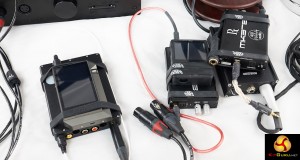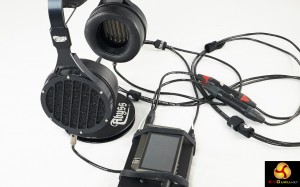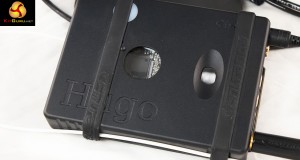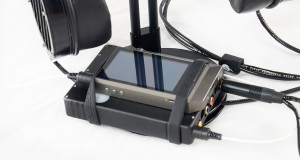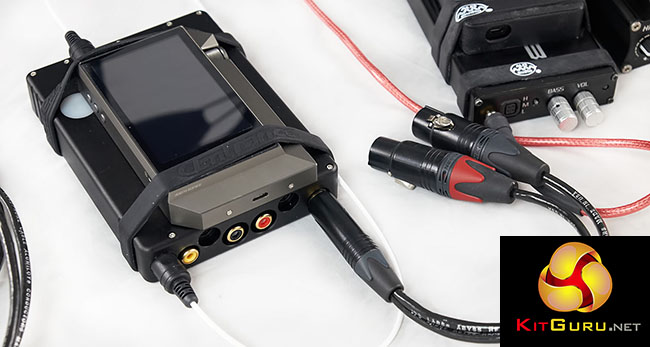 While the Abyss is not likely to be used in a mobile environment, there is a possibility that you may take it away with you on holiday, or move around the house from room to room. I tested a variety of battery powered headphone amplifiers in the last couple of months, and came to the conclusion that the Chord Hugo delivered the best results.
It doesn't quite match the dynamic range and separation awarded by the Cavalli Audio Liquid Gold setup, but considering the rather diminutive size, it delivered truly remarkable results. You can see it pictured above, paired up with the Astell and Kern AK240.
This is a very expensive pairing, the black Rev 2 Chord Hugo is £1,400, and the Astell and Kern AK240 has a retail price around £2,400. Not something you would want to drop and damage when out and about, but it is pretty much an unbeatable pairing for 'on the move' listening. If you can't afford the Chord Hugo (which seems bizarre if you can blow over £4.2k on headphones at this point), then the CEntrance Hifi-M8 is worth looking into as it does a fairly good job of powering the Abyss 1266 on the high impedance setting.