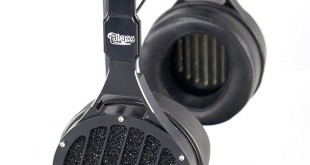 If you were given the task of creating the world's best headphones how would you do it? American cable experts JPS Labs proposed the same question but took it a stage further by taking the lofty challenge head on. Targeting the wealthy audiophile audience, money was firmly a secondary factor for consideration. After many years of research and development their planar magnetic Abyss 1266 headphones are the end result.
Just be sure to check your bank balance beforehand, because the price of admission is a heart stopping £4,254 inc vat.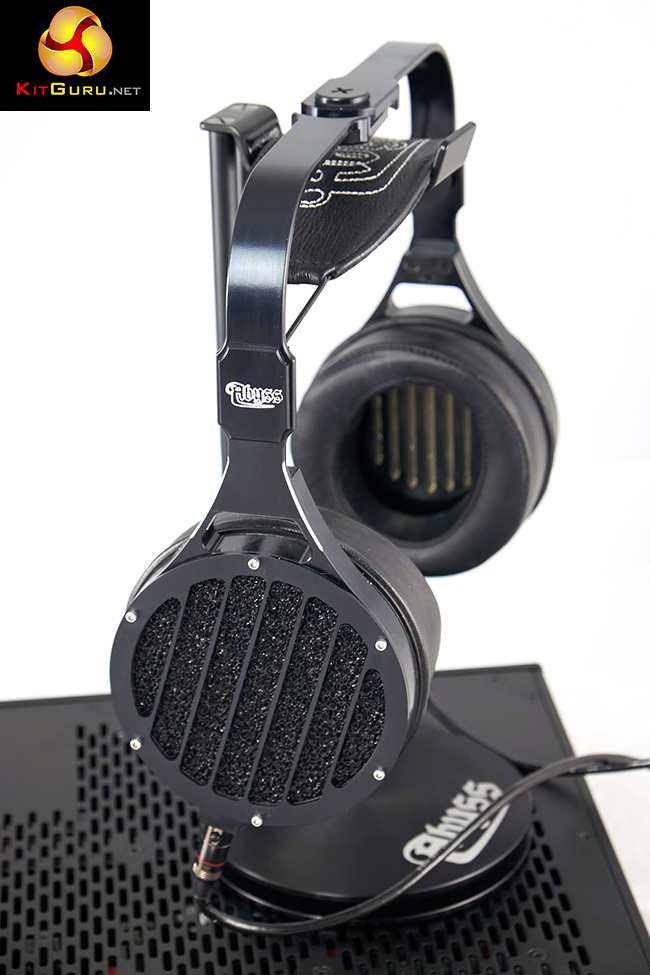 The Abyss 1266 are not a new headphone, they have been on the market now for more than a year- however I have spent a long time testing them with a variety of sources and amplifiers. Its a dirty job, but someone has to do it.
For most of my life I have been chasing the 'perfect' sound, only to find it always just a little out of reach. In recent years I moved most of my audio hardware from loudspeaker oriented configurations to headphone related systems. Any free time I get from managing the KitGuru website and team, I will often be found in the corner of a room, sitting behind a wall of sound, lost in the music. It is a stressful life at times, and this is my chosen form of release.
For most 'normal' people, the Abyss 1266 will remain firmly out of reach. If I told you they cost £4,254 inc vat (UK), I can picture the response. It has happened every time I have mentioned the price to colleagues, friends and fellow enthusiasts. People give me a look of horrified amazement – I am confident if I said I was going to give birth to triplets, the reaction would be similar.
There is no doubt it is a lot of money, but many audiophiles (I hate this term, it just sounds so self indulgent) have spent upwards of £100,000 on source, amplifier and speakers over the years. Let's not even get into the subject of cabling and isolation surfaces, thats a whole new subject for a different day. Suffice to say it is a painful, expensive hobby and often the rewards are not even close to the money invested. Achieving perfect audio reproduction is a life long dream for a very small percentage of people, myself included. If you don't fall into this category consider yourself fortunate.
Before I progress any further into this article, I would like to thank my good friend Gary Penska over at Analogue Seduction. Gary has often been on hand to let me trial and test amplifiers, headphones and source hardware. Gary doesn't advertise on KitGuru, so I feel ethically just giving him a shameless plug here. You can buy the Abyss 1266, along with the best audio hardware available, over here.
JPS Labs are an American company who have for years, specialised in high end audio cables. This move into headphones was seen at the time as a rather unusual decision. Abyss owner Joe Skubinski and his son Eric developed the AB-1266 from the ground up over a period of almost five years. This has been a long project driven by a desire to create something truly special. We would imagine to maintain long term funding of the 1266, they had to sell a lot of cables. Skubinski held a previous job as the service department manager in Bowers and Wilkins – a respected company renowned for high grade loudspeaker development. His pedigree isn't really in question.
The Abyss do not use a traditional 'dynamic' driver. The planar magnetic driver consists of an exceptionally thin, almost film like planar membrane covered with a specific pattern of very thin conductive metal traces. These metal traces handle basically the same role as the voice coil wires will do in a traditional dynamic driver.
This membrane is formed to a fine tolerance of tension and then attached to a perimeter frame. This has the affect of positioning the diaphragm and the conductors into a finely tuned alignment with the array of magnets. When an audio signal is sent then the entire membrane structure is attracted to, or driven from the magnet array. This subsequently moves outward or inwards in reaction to the signal.
Other companies who have great success with planar drivers to this point, are Audeze and HiFi Man. I love the Audeze LCD3/LCDx headphones and the HiFi Man HE-6 – both class leaders at their respective price points. Along with the Sennheiser HD800, I could think of no better way to spend around a grand. An interesting point to make is that Magnepan, a US loudspeaker manufacturer use similar planar driver technology.
The Abyss 1266 are not an extremely difficult headphone to drive – unlike the iconic (and wonderful) STAX 009, which require special electrostatic capable amplifiers. There is a caveat however, as I will detail later in the review … while the Abyss can be driven by many cost effective amplifiers, they only sound at their best with a select few.