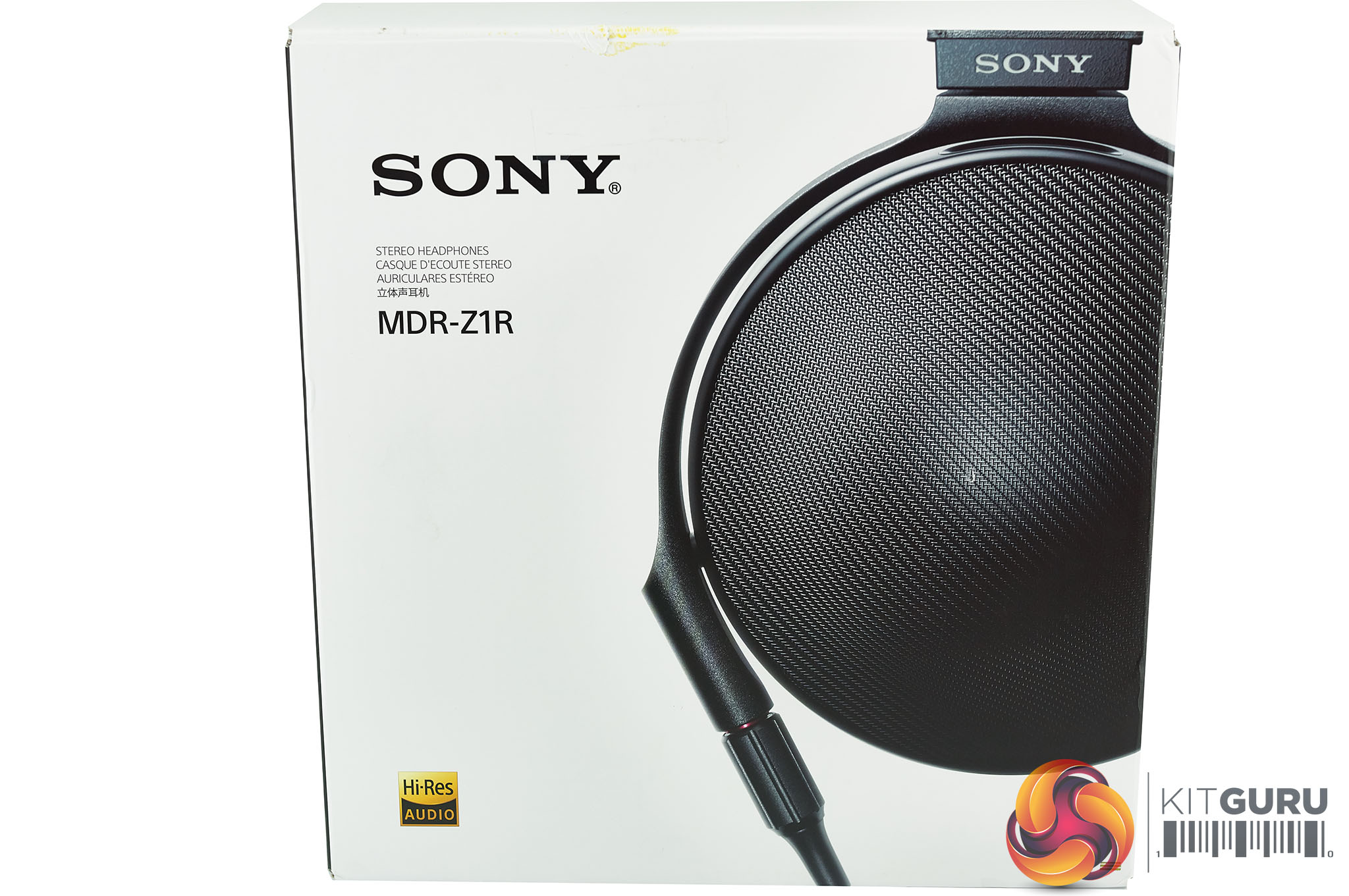 The Sony MDR-Z1R arrive in a rather large, heavy white toned box with a huge high resolution picture of the metal driver housing on show.

Inside the white sleeve is the main headphone box, which is substantial. It is opened by simply pulling on a lever branded with the product name.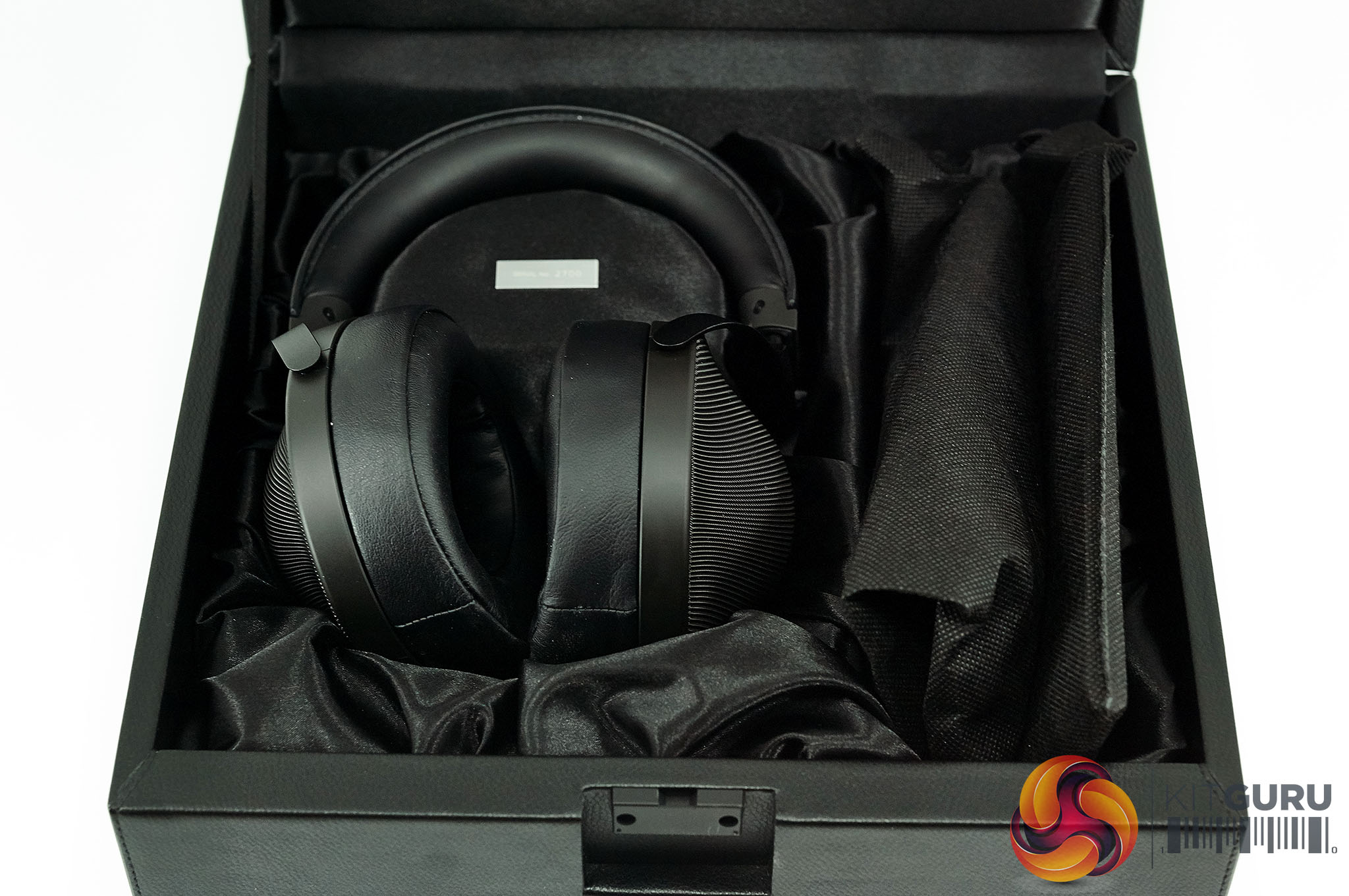 The headphone presentation is lush. The headphones are protected inside a moulded section covered in a shiny soft material.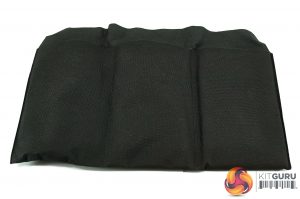 At the right is a little flat pouch which contains not one, but three cables and a little user manual.
Inside: Headphone cable (approx. 9.84 ft (3 m), silver-coated OFC strands, gold-plated stereo mini plug), balanced connection headphone cable (approx. 3.94 ft (1.2 m), silver-coated OFC strands, L-shaped gold-plated balanced standard plug).
The headphones connect to the cables via two 3.5mm colour coded headers. You simply push in each cable and then with a tiny bit of upwards pressure, screw them into the socket. Its a fantastic cable management system that other manufacturers should look at.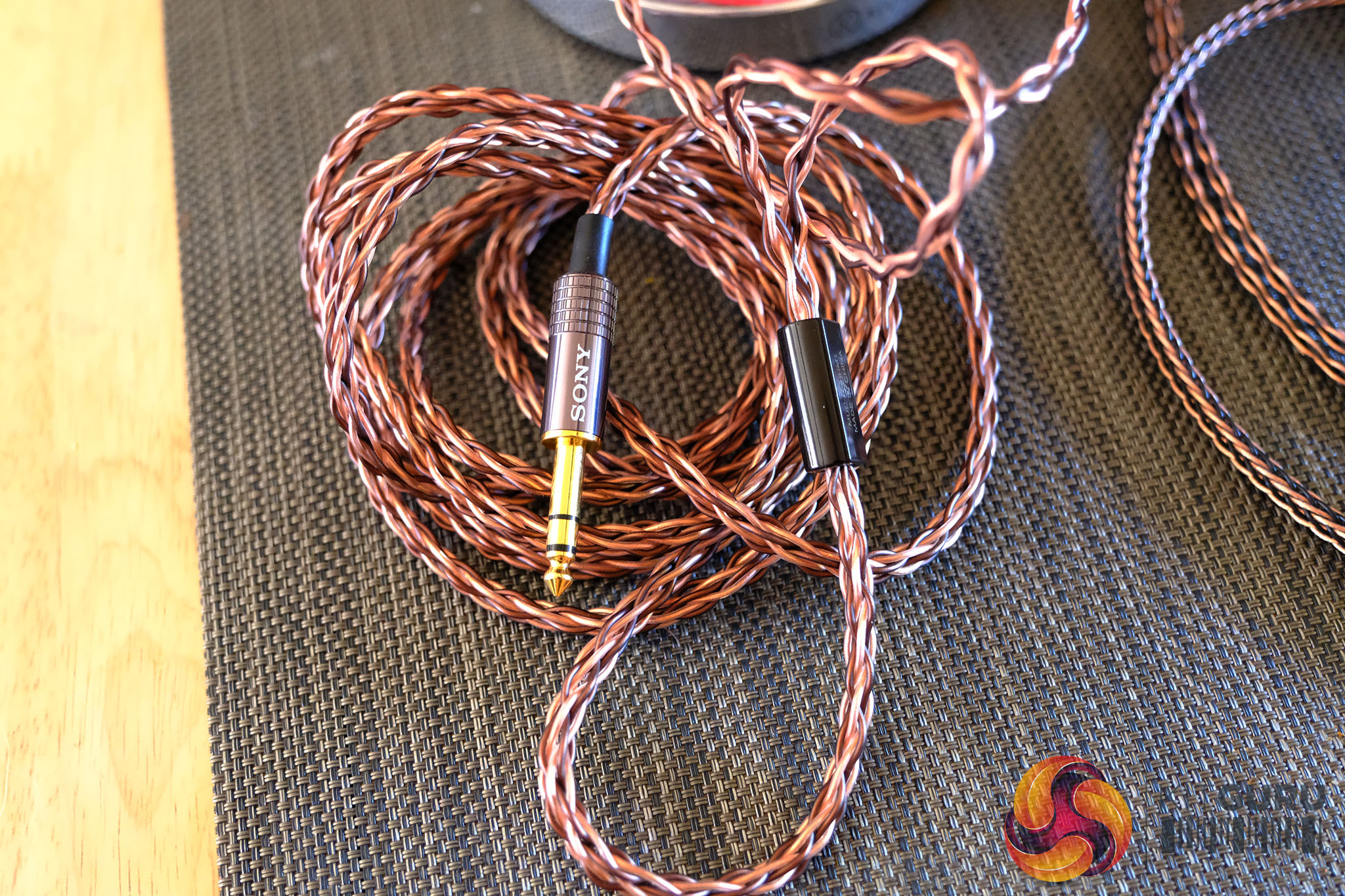 Sony sell some accessories for the MDR-Z1R, including a 'High Performance' Audio cable (above – the painfully named MUCB30UM1 upgrade cable). Sadly this proved very difficult to find in the UK, so I had to order it from Amazon in the USA (HERE). It only took a few days to arrive and Amazon USA handle the customs charges beforehand which is useful.
This upgrade cable uses Kimber Kable, and its oxygen free copper which often tends to sweeten the sound a little, ideal to iron out some rough spots if you find the overall sound signature a little harsh.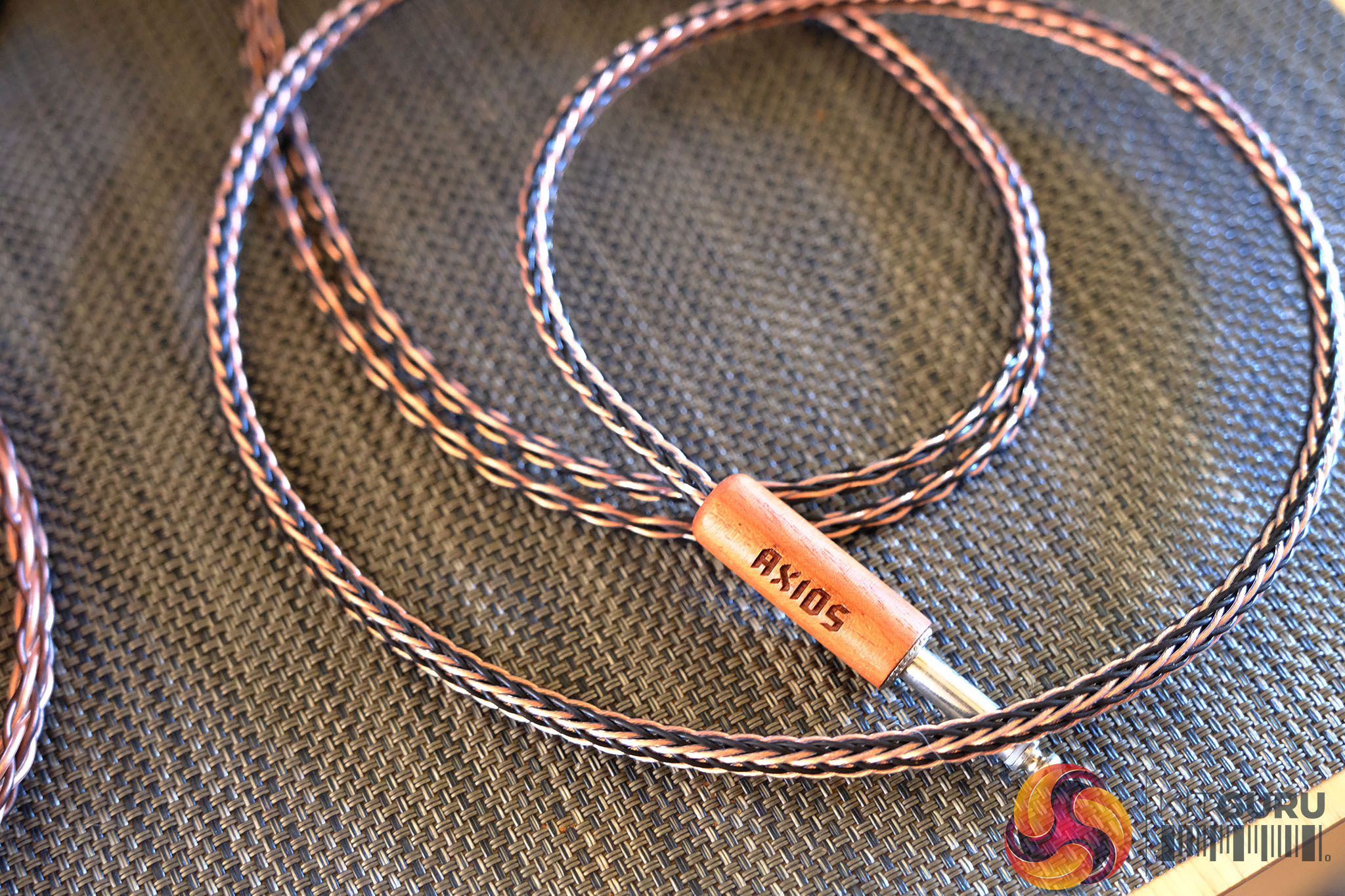 I spoke to Kimber as I use their cabling on many of my headphones (HE1000 cable above £700 from Russ Andrews HERE) and they said they do not construct the cables for Sony. Sony buy reels of their materials and make their own cables from it. I have read that some people are questioning the quality of the soldering work on this Sony Kimber Cable, but I saw no reason to take them apart as they have been working fine for me. This cable is made in China, so Sony are clearly farming out their construction to reduce costs.
Surprisingly, the cable that Sony supply with the headphones is very good, able to retrieve a high level of detail with only a tiny bit of high frequency glare – occasionally noticeable with some tracks. The Kimber cable sweetens the overall sound signature and removes this modicum of glassiness in the high frequencies. Well worth the £200 if you are investing almost 2 grand in a pair of headphones.
The headphones feel substantial in hand and are built to very high standards. Unlike some other headphones I have used over the years there is no creaking or groaning  when holding them, or moving them around in hand. They have adopted Sheepskin earpads. They are very comfortable in use.
Often in this price range headphones are extravagantly styled with luxurious accenting, but the Z1R follow a very simplistic design ethos. Not to say they aren't fantastically well made, but Sony have clearly opted for a 'less is more' principle. This actually in some ways appeals to me.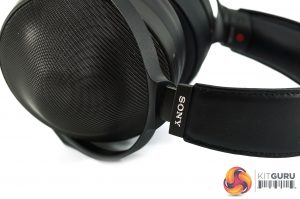 The grills on each driver are stunning to see in the flesh and I have never seen anything quite like it before. Sony engineers studied grille designs for a very long time and opted for a pattern based on the Fibonacci sequence. This was used to minimise high frequency disruption. One of their engineers sent me a series of graphs and detailed exactly how it all worked.
The outside of this enclosure is a stainless steel wire gauze which is coated with a chromium compound which offer resistance against scratching. Last thing you want are big silver scratches appearing on the black mesh.
You may not be able to see it from the photographs, but the MDR-Z1R are closed back headphones. Most high end headphones tend to be open back, although the iconic R10 of yesteryear were also closed so we don't call Sony's decision into question.
Sony have incorporated Japanese paper techniques to create their 'Resonance Free housing'.
The Sony MDR-Z1R can be adjusted to fit via a marked height system which clicks with each number between 1 and 10. I have a fairly large head and I got the best fit around 7 out of 10. There is no doubt these headphones will fit a wide range of skull shapes and sizes.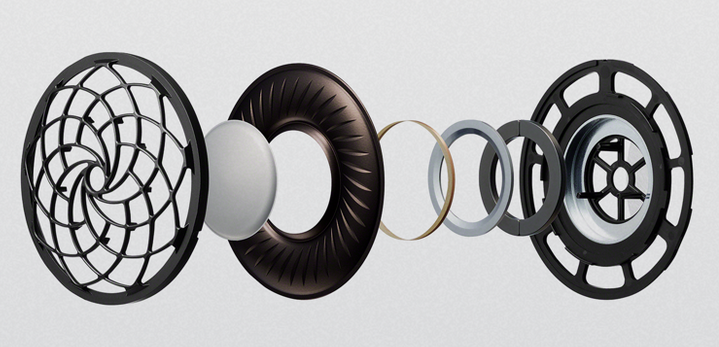 Removing the ear pad is easy – just turn them and they release. Anyone who has used an SLR will feel immediately at home with this system. You can line up the red dot and lock them back in place.
The Sony MDR-Z1R incorporate huge 70mm drivers and as I will detail later in the review, they have a very authoritative presentation with plenty of bass response. This is a two piece 70mm diaphragm made up from a magnesium dome sitting in the middle of an aluminium coated liquid crystal polymer ring. Sony claim they have a frequency response which extends to a staggering 120kHz.
70mm is a huge driver, especially when it comes to the dynamic category. This was a very deliberate design decision as this allows for a dispersion field which is very tall – enhancing  the presentation.
Inside are Neodymium magnets with plenty of output capabilities and a sensitivity rating of 100dB/mW. They are all connected together by lead free solder to deliver a pure signal transfer.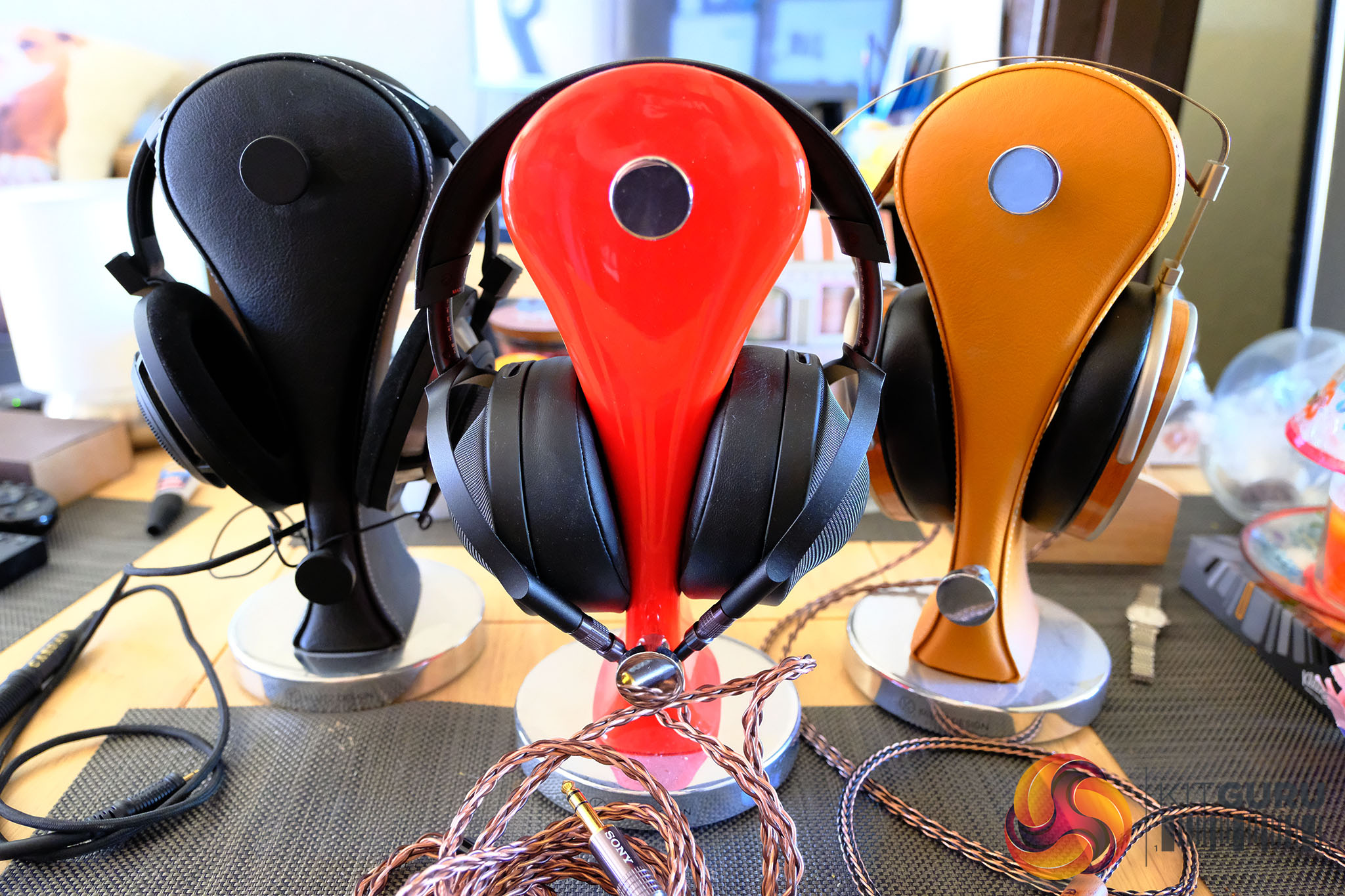 The MDR-Z1R are comfortable to wear, although I feel the Sennheiser HD800S and HI-FI Man HE1000 are even better in this regard. It may be that I have larger than average ears, but I find the larger ear cups of the HD800S encapsulate my ear completely. The HE1000 are a close second. A closed headphone also tends to get hotter the longer you wear them, so in that regard the open back designs feel more comfortable long term.
The MDR-Z1R are not too heavy, weighing in at 385g. The padded beta titanium headband is also extremely comfortable on the skull, due to its light weight and overall softness.