Ahead of Microsoft's X019 fan convention, it appears that one of the announcements coming from the conference, taking place later today at 8PM GMT, was to be the release date of Ninja Theory's 4v4 team brawler 'Bleeding Edge'. Announced back during E3 2019; thanks to a Microsoft Store listing discovered by TrueAchievements, the game appears to be releasing on the 24th of March 2020.
The store listing provided more information than just its release date however. The listing revealed that prior to the game's release, Bleeding Edge would have two closed betas, available to those who pre-order the game, or have an active Game Pass subscription. The first beta will begin on the 14th of February, while the second will start one month later, on the 13th of March.
Furthermore, the listing revealed that those who pre-order the game, or play it within its first week on Game Pass, will receive an exclusive Punk Pack for use in the game. The pack will provide players with the exclusive fighter skins 'Punk Rock Nidhoggr', 'Butterpunk Buttercup', and 'Outrider ZeroCool'. The pack also includes the 'Rioter's Hoverboard', three bonus taunts, and a 'Make Your Mark' in-game sticker pack.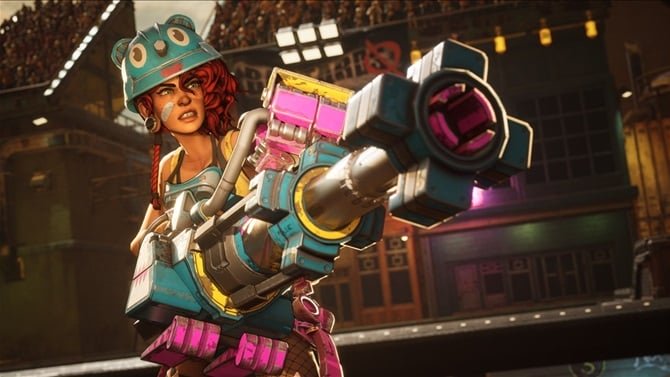 Bleeding Edge is a 4v4 team-based brawler, with Hero Shooter elements. The game appears to be occupying a similar space to that of games such as Overwatch, Paladins, and Team Fortress 2. Bleeding Edge is being developed by Ninja Theory, who are best known for having developed the much acclaimed 'Hellblade: Senua's Sacrifice', and also DMC: Devil May Cry. It was announced that Ninja Theory was acquired by Microsoft, back during E3 2018.
Bleeding Edge's release date is expected to be officially announced later today at Microsoft's X019 convention, alongside many other announcements, including two new IPs by Obsidian Entertainment and Rare.
Discuss on our Facebook page HERE.
KitGuru says: Are you looking forward to Bleeding Edge? Do you wish Ninja Theory stuck with more story focused, single-player games such as Hellblade: Senua's Sacrifice, or are you glad to see the studio branching out and experimenting with different genres? Let us know down below.