Advanced Micro Devices has announced that Crytek, a leading developer of video games and game engines, will adopt the company's proprietary Mantle application programming interface for CryEngine. Once the latter gains support for Mantle, games based on CryEngine may get a performance boost on systems featuring AMD Radeon graphics based on GCN architecture.
CryEngine is a game engine that powers multiple titles across various platforms, including PCs, mobile devices and consoles. The engine utilises multiple application programming interfaces, depending on the platform. Going forward, Crytek plans to include support for Mantle API into CryEngine. The inclusion of AMD's Mantle API will allow CryEngine licensees to use all capabilities of AMD Radeon graphics processing units based on GCN architecture and achieve higher performance levels with all image candy on.
"By integrating AMD's new Mantle API, CryEngine will gain a dimension of 'lower level' hardware access that enables extraordinary efficiency, performance and hardware control," said Cevat Yerli, founder, CEO and president of Crytek.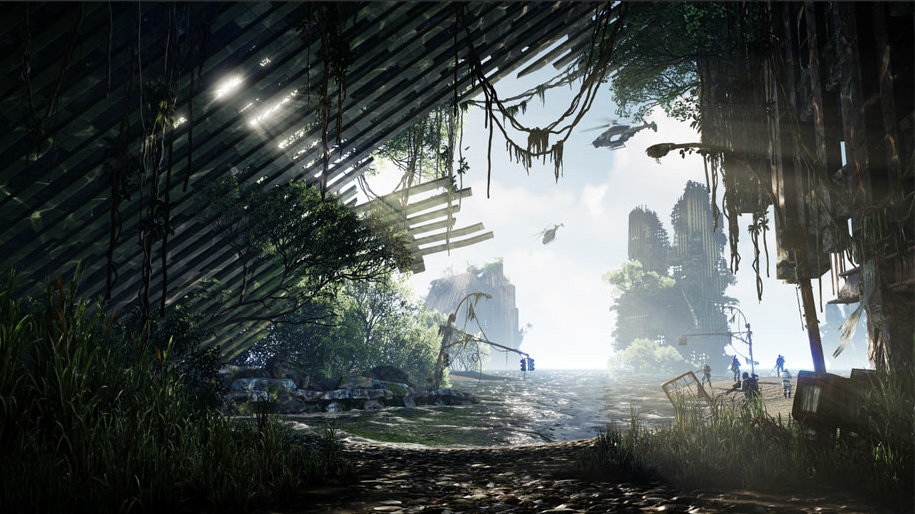 AMD's Mantle is a cross-platform API designed specifically for graphics processing units based on graphics core next (GCN) architecture (e.g., AMD Radeon R9, R7 and HD 7000-series). The main purpose of the new API is to allow game developers to access hardware on the low level and get higher performance because of the lack of limitations of the current APIs. According to AMD's internal testing, Mantle can bypass all the bottlenecks modern PC/API architectures have, it enables nine times more draw calls per second than DirectX and OpenGL due to lower CPU overhead.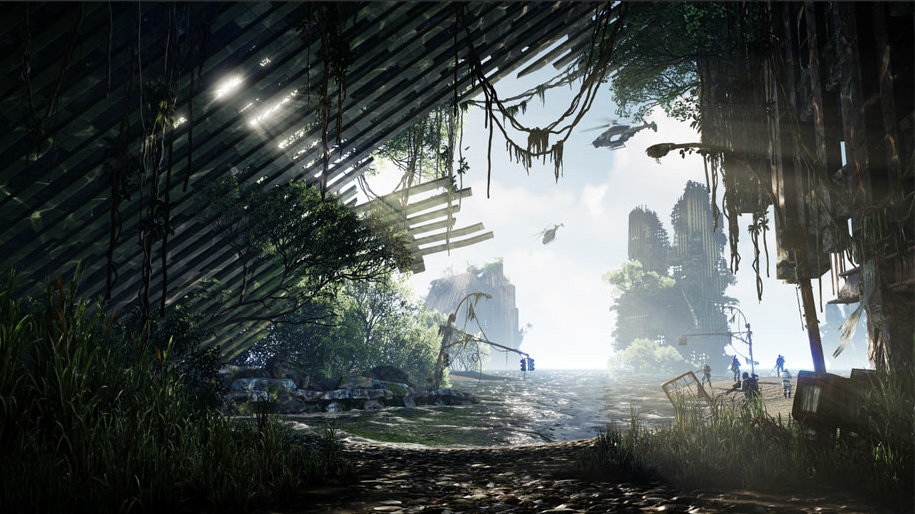 Unfortunately, it is completely unclear when AMD and Crytek actually plan to implement Mantle API support into CryEngine. Moreover, it is uncertain whether Crytek and licensees of the engine will actually implement support of Mantle into existing video games to boost their performance. In fact, based on the planned list of CryEngine updates, which Crytek published this week, implementation of Mantle is not in the short-term plans of the developer.
"AMD is delighted to bring Mantle support to the enormous audience of gamers and game developers reached by Crytek's CryEngine," said Ritche Corpus, director of ISV gaming and alliances at AMD. "Together, AMD and Crytek are forging a path for the graphics industry that better utilizes gamers' advanced AMD GPUs through 'closer-to-the-metal' API design."
KitGuru Says: The announcement of Mantle support by a leading-edge game engine is, without any doubts, an important event for the whole industry. The questions are what the scope of the plan is and what the planned result is. In case Crytek wants to formally add some new effects to Crysis and/or release a DLC for the game with added performance/features while leaving full implementation for a future title (the scenario it took with DirectX 9.0c in 2004: it added certain effects to the FarCry and then properly implemented the new tech in late 2006 with the release of Crysis), then it will barely have any effect on the market in general in a short-term/mid-term future, especially if the same approach is taken by the current licensees of the engine. If Crytek and its partners start to implement Mantle support into products that are in the pipeline and which are due to be released relatively shortly, then the situation will be a whole lot different and will see high-quality games taking advantage of AMD's API in the mid-term future.