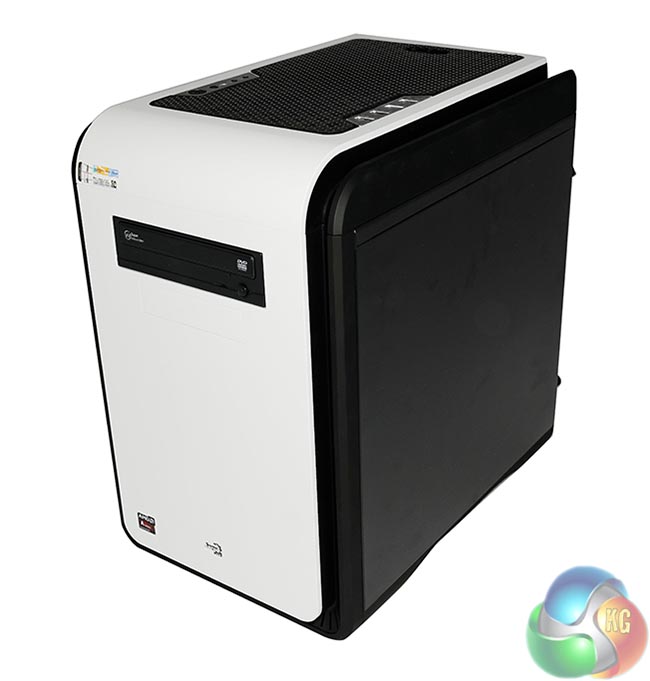 Today we target the readers who want a new low cost system to handle basic duties, such as high definition media playback, casual gaming and office work. The new 'Dead Silence Kaveri Gaming Battlerig' from UK system builder Falcon Computers looks set to fit the bill. This system features the latest AMD A10 7850K APU, built inside the diminutive, award winning Aerocool Dead Silence chassis.
Falcon computers are currently selling three different specified Kaveri systems which you can see over here. We received the most expensive KV3 version, which is priced at £599.99 inc vat. Falcon Computer have a £50 price cut running as we go to publication, so you can pick it up for £549.99 inc vat.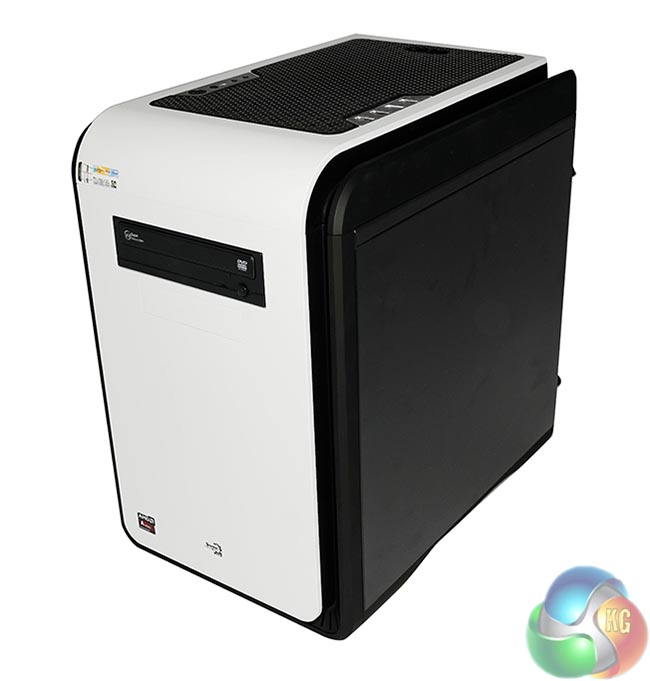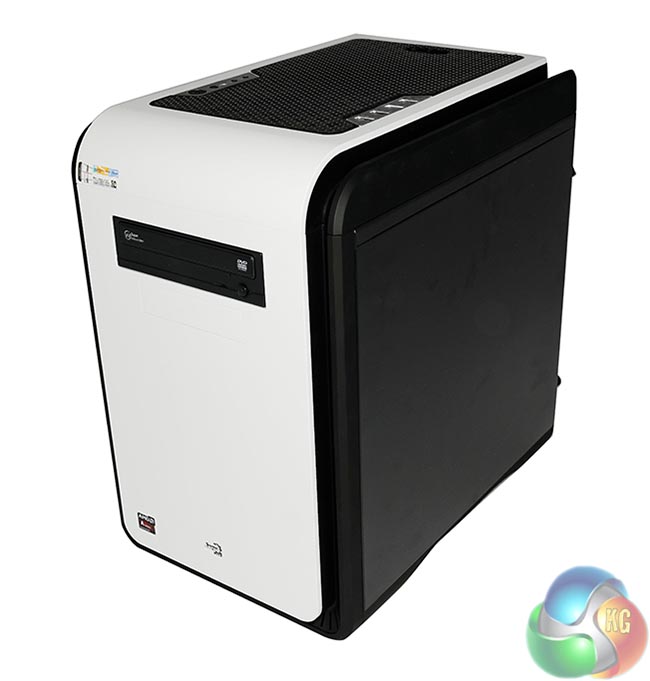 Dead Silence Kaveri Gaming BattleRig Specification:
Case: Aerocool Dead Silence Cube Black/White
Processor: AMD 7850K Quad 3.7Ghz R7 GFX
Cooler: STD CPU Cooler (Supplied)
Mainboard: ASUS A88XMPLUS FM2+ Chipset
Memory: 8GB ADATA XPG 2133Mhz
Video: AMD Radeon HD R7 APU 3D GFX
HDD: 1TB Seagate 7200RPM – 64Mb
PSU: 500w Cooler Master B500 Power Supply
Optical: 24X Samsung DVD-RW Drive
OS: Microsoft Windows 8.1 64Bit
Warranty: 2 YEAR BattleRig Extended Warranty!