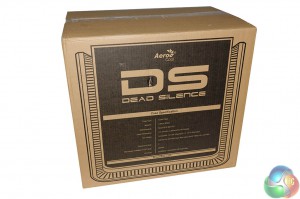 Falcon Computers ship their system inside the Dead Silence box with some bubblewrap and black bin bag material to protect it during shipping. They might be wiser moving to a 'double box' system like their competitors, however there was thankfully no damage caused. I was surprised to see no discs or spare cables supplied in the box either, although I am not sure if this is because we received a 'review sample'.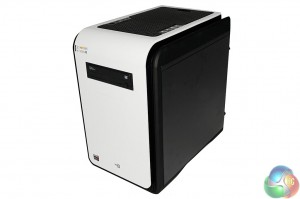 We all know how good the Aerocool Dead Silence Gaming Cube is – we have reviewed it in depth before.
This is actually the first time I have had a 'hands on' with one myself and I am very impressed with the build quality and styling. It is a beautiful little chassis and it surely ranks up there with the Bitfenix Prodigy.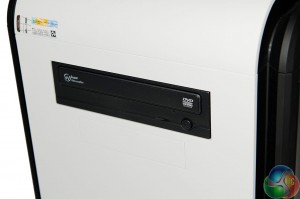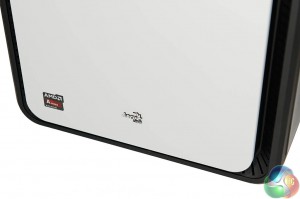 No Falcon Computer branding on the front of the Dead Silence chassis, just an Aerocool logo alongside an AMD A Series Black Edition sticker.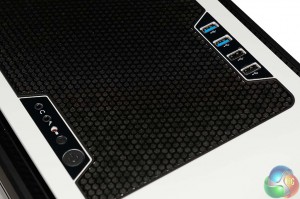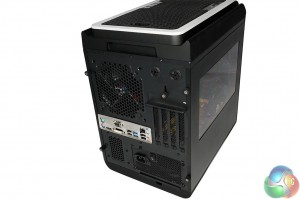 There are four USB ports at the top of the case – two USB 2.0 ports and two USB 3.0 ports. Along the left are power, reset buttons and a microphone and headphone jack.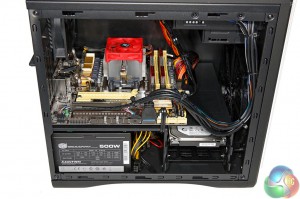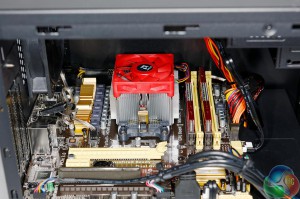 The Aerocool Dead Silence Gaming Cube doors are easily removed with thumbscrews. Inside we see the ASUS A88XMPLUS FM2+ motherboard, ADATA 2,133mhz memory, 1TB SEAGATE hard drive and Cooler Master power supply. Sadly there is no SSD in this build, but it would increase the retail price.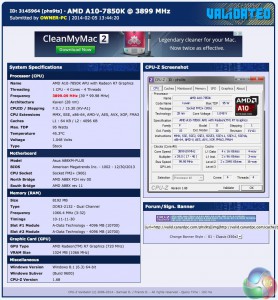 There is no discrete graphics card in this build, although you could add one later if you wanted. This system uses the GPU aspect of the AMD A10 7850K APU.
System validation is available here.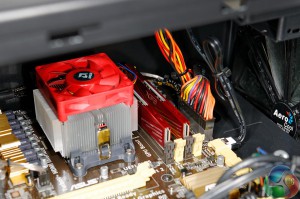 The build quality is excellent, with most of the cables routed out of the way, not an easy task considering the windowed panel.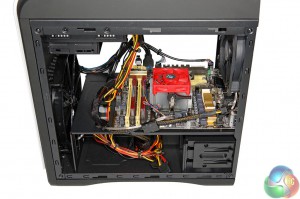 Flipping the case around, we can see the other side of the build.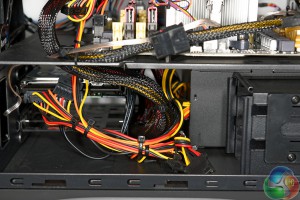 Most of the power cables are hidden out of sight underneath the tray which is home to the motherboard.