June 3rd, 2014 at 12:00 pm - Author
There are a lot of household names in the PC peripheral industry, especially when it comes to gaming. However, like the games themselves, there are brands that are more dominant in certain parts of the world – it is often only after much time and growth that they start showing up outside their home town. That's the case with i-Rocks, one of the most popular gaming peripheral brands in the Far East who are just starting to make their presence known in Western markets.
Make no mistake, you are going to be seeing a lot of i-Rocks products appear over the next few years, so to get you in on the ground floor and give you a taste of what the company offers we have the i-Rocks Spirit Cocoon mouse to test today.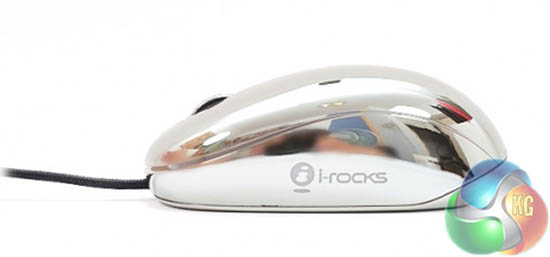 Specifications

Interface: USB
Adjustable Sensitivity: 450 / 900 / 1800 / 3500 dpi
Adjustable Polling Rate: 125 / 250 / 500 / 1000 Hz
3D backlight: Multiple colours, ON/OFF and Lock Switch
Power Consumption: Max 100 mA (without backlight) / Max 150 mA (with backlight)
Dimension: 103 x 60 x 39 mm
Cable Length: 180 cm
iRocks M05 Spirit Cocoon Mouse Review

,