The HTC VIVE Cosmos is set to launch very soon to take on the Oculus Rift S as an inside-out tracking based alternative to first-gen VR headsets. If you are an original VIVE owner equipped with the official wireless adaptor and looking to upgrade, then it should work with the new headset. However, the caveat is that you will need to shell out a bit extra for a new 'compatibility kit' with a new battery.
In a new blog post, HTC confirmed that it is working on wireless support for the Cosmos, with plans to have it all in place shortly after the headset ships. However, the original VIVE wireless adaptor came with a less powerful battery bank and since the Cosmos handles all of the tracking on the headset itself, it requires a better battery to function properly.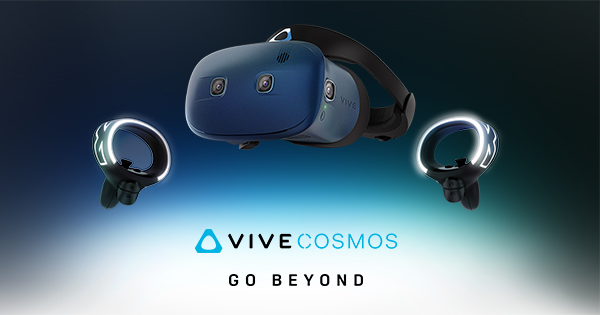 In order to get the wireless adaptor working, you will need to buy the $50 Cosmos Compatibility kit, which contains a new 21W power bank, a new connection cable to hook it up to the Cosmos and a new pad to attach to the head strap.
Eventually, HTC says it will update the £299.99 Vive Wireless Adaptor to contain Cosmos compatible gear out of the box. There isn't a specific date listed for this change though, so if you are planning on buying a Cosmos and the wireless adaptor on day one, it might not come with the updated components.
KitGuru Says: There doesn't seem to be a ton of positive sentiment around the VIVE Cosmos at the moment, although on paper, I do think it looks quite good. What do you all think of the Cosmos? Are any of you thinking about upgrading?