£10,500 (or US$16,000) is a lot of money, especially if that much is spent every single day for the last 960 days, to prevent WikiLeaks boss Julian Assange from leaving the Ecuadorian Embassy. The money has been spent on police to guard the embassy 24/7, not in case of an attack or any terrorist threat, but incase Mr Assange should dare leave and step back into UK territory.
Assange has not been charged with a crime as of yet, but the reason he is stuck in the embassy is to attempt to avoid extradition to Sweden over an allegation of rape. He claims that these charges are fabricated in order to get him to Sweden so that he can then easily be extradited to the US, for questioning about WikiLeaks releases of US classified diplomatic documents.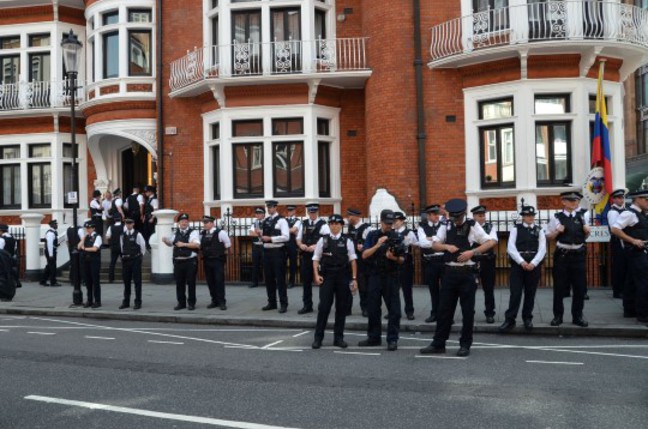 Towards the end of last year Mr Assange said that, "The greatest concern for me is the intelligence gathering that the British police are doing on my visitors to the embassy, aggressively demanding their names and identity details", "Obviously, as an investigative journalist dealing with sensitive documents and with staff under threat, that creates difficulties for me and my ongoing position."
The UK has unfortunately gone as far as bugging the Ecuadorian embassy and stating in a police document, that was photographed by the British Press Association, "Action required, Assange to be arrested under all circumstances". They even stated that he should be arrested if he comes out with diplomatic immunity, which goes against the international Vienna Convention on Diplomatic Relations.
Assange has published a full affidavit while he has been holed up in the embassy which you can read here (fair warning, it is long and detailed).
Discuss on our Facebook page, HERE.
KitGuru Says: It seems pretty shocking that Assange has been basically imprisoned in the embassy for almost 1000 days. Then again there are some pretty powerful countries that want to bring Assange to justice, for the documents his organization has released.
Source: LBC
Image credit: Darren Pauli