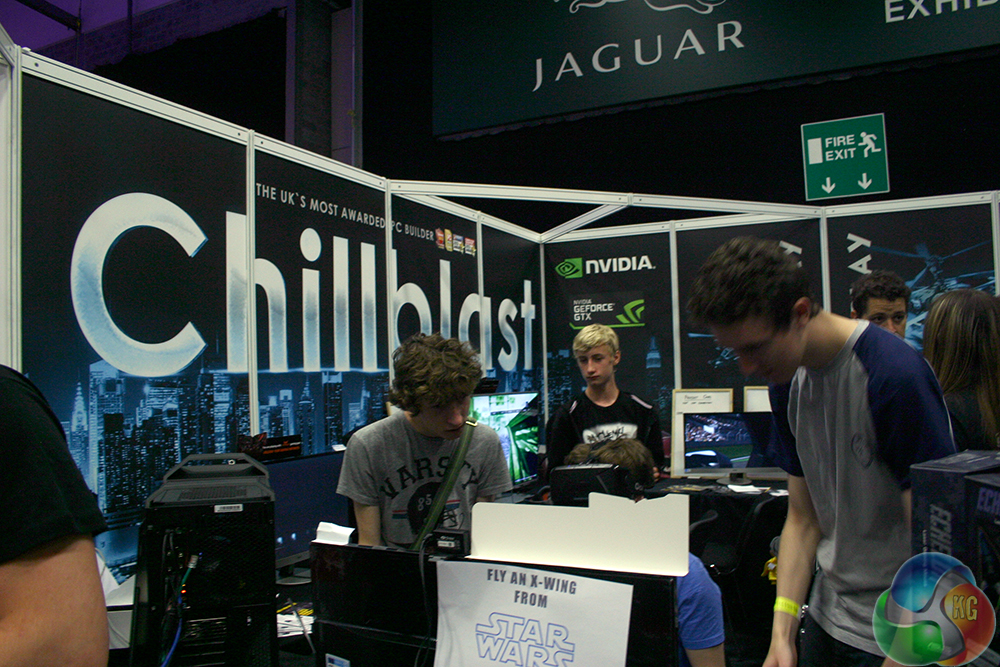 Along with all of the games on show, this Multiplay event also has a lot of representatives from companies whose hardware we've reviewed here at Kitguru many times. Chillblast is one of them. It's showing off a number of pre-build systems at i55, along with a few Oculus Rift displays and some monstrous monitors that make even the most well equipped among us feel the itch to reach for our wallets.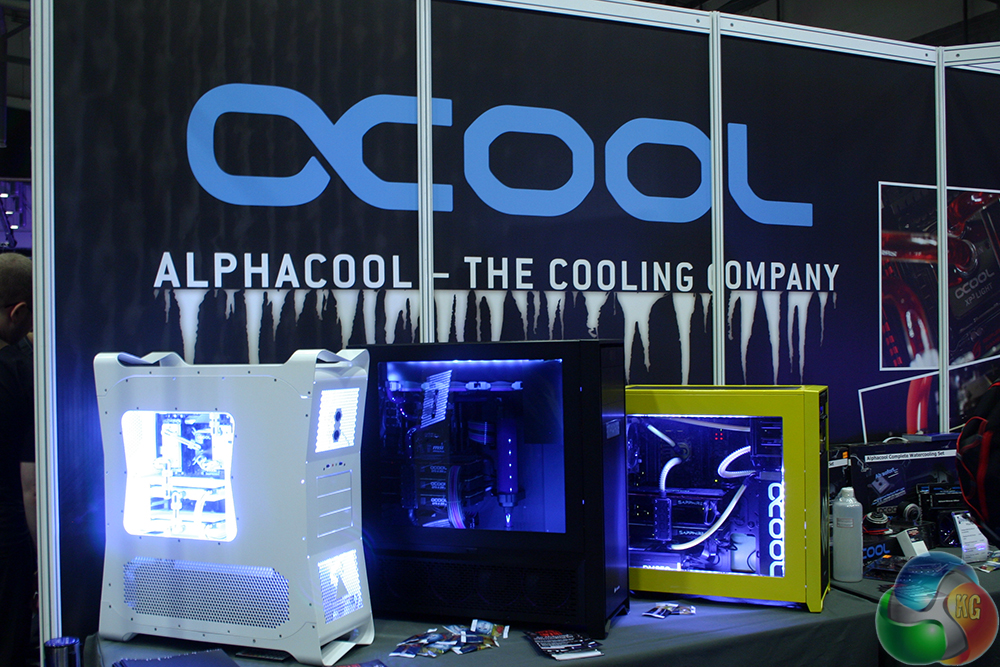 These guys had some of the most impressive watercooling set ups we've ever seen. Well worth an ogling if you show up at some point this weekend.
If you've ever used a Ducky keyboard, you'll know that they have a lot of quality hardware, so we couldn't pass up the chance to have a play with its new keyboard. There's some unique RGB switches in there too that are well worth a look.
Roccat and Fierce PC didn't have loads on, but their usual line ups of high-end rigs and decent gaming grade gear were on show.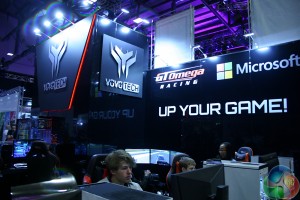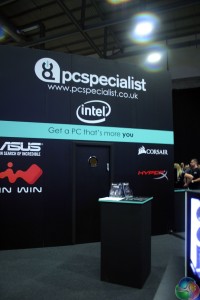 PC Specialist and YoYotech are also around, with some particularly pretty rigs on show at each – check the next page for some pictures of the best of the bunch.
Merge VR's booth was quite interesting, in that it has a £50 VR headset made of a soft foam that you can plug your phone into. It comes with two pre-fitted buttons for control, though they are mounted on the top of the headset and also double as controls for changing lens placement across the X axis.
I'm not entirely sold that people will want one of these over a Rift, but it will be a lot cheaper and there are touch controls in the works.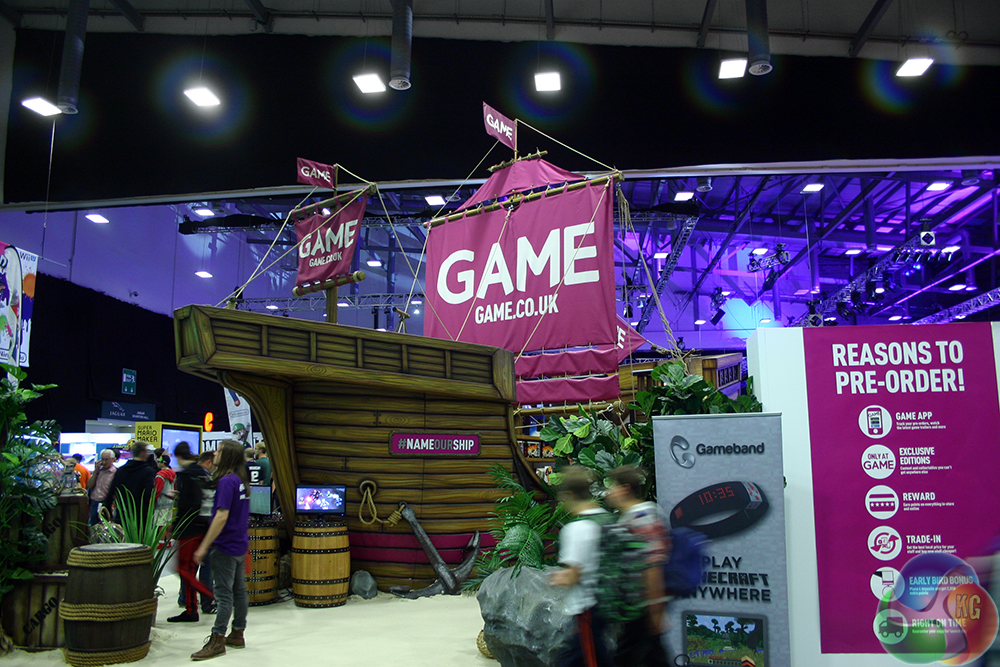 GAME had perhaps the most eye catching booths of them all – surprise surprise, it owns the show – but cool as the pirate ship was, it was all about pushing sales and pre-orders today.
Other booths which are also worth checking out include SCAN's, Ebuyer's and Logitech's, all of which have some interesting hardware available to buy and look at. Nothing quite as pretty as what's on the next page though.