I don't ever feel self-concious about my PC. While it has a decent CPU and motherboard, the graphics card is a couple of years old, it only has 8GB of memory and the SSD is far from top end. It's also in a near 10 year old case that has seen better days, but it runs everything I want and sits under my desk, mostly out of sight.
However when you bring your system to an iSeries event, you need to be prepared for some serious rig-envy, as the systems on display are just staggering.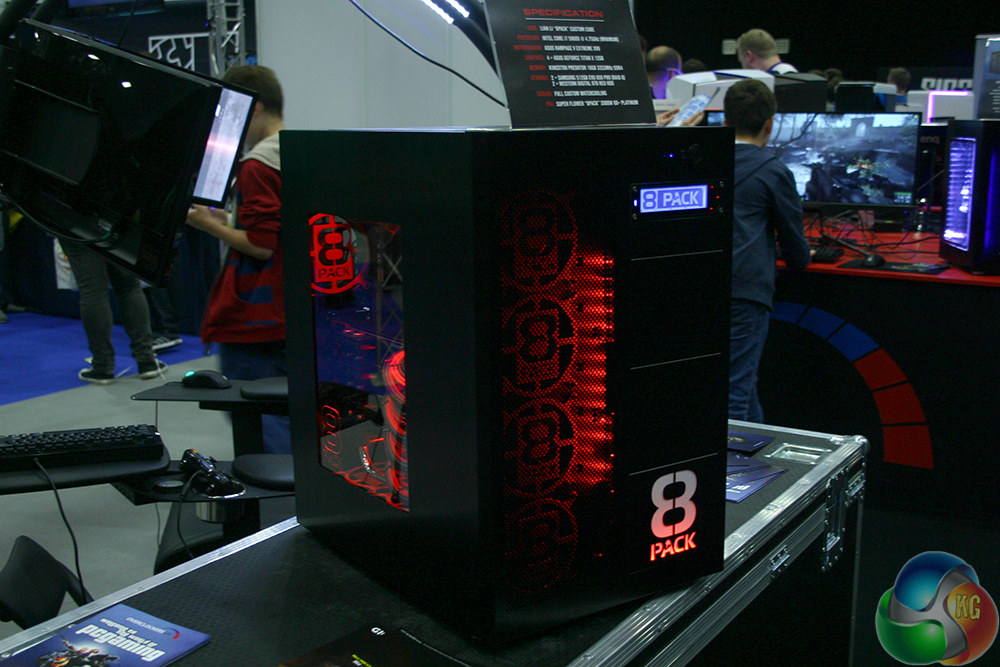 OCUK's booth is packed with high end systems, most of which are built by its resident overclocking expert, 8pack. They're amazing builds, and amazingly expensive. This particular model was £12,000.
I think the one on the left might have been my favourite of the bunch though.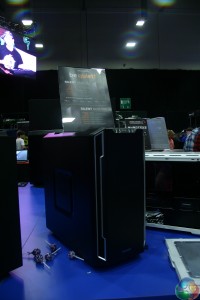 Although it didn't pack any hardware, be quiet!'s new 600 series had pride of place next to these monstrous systems.
PC Specialist's booth had some lovely rigs too.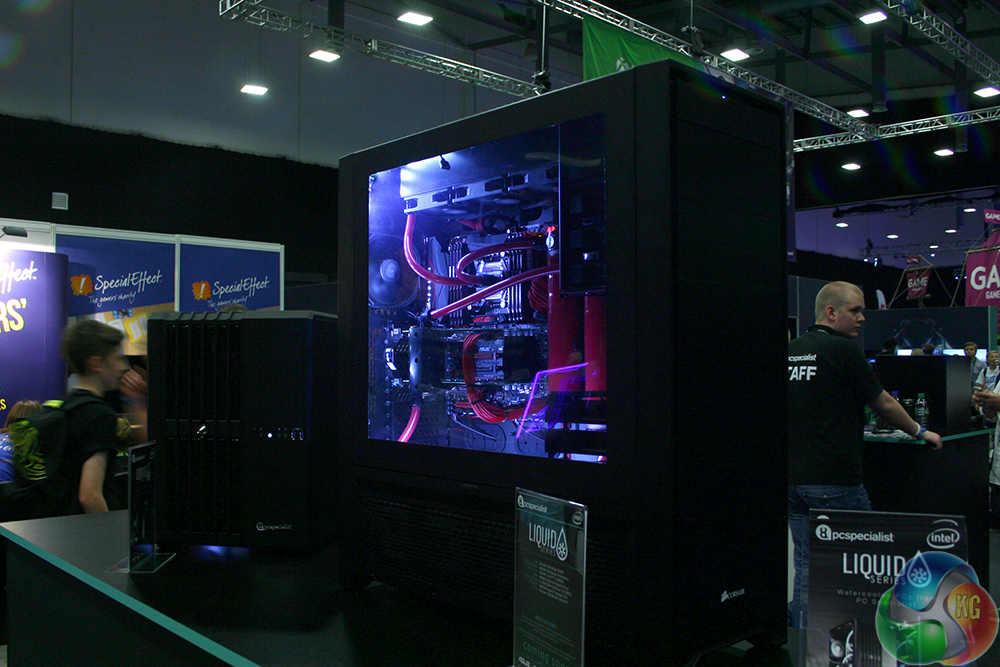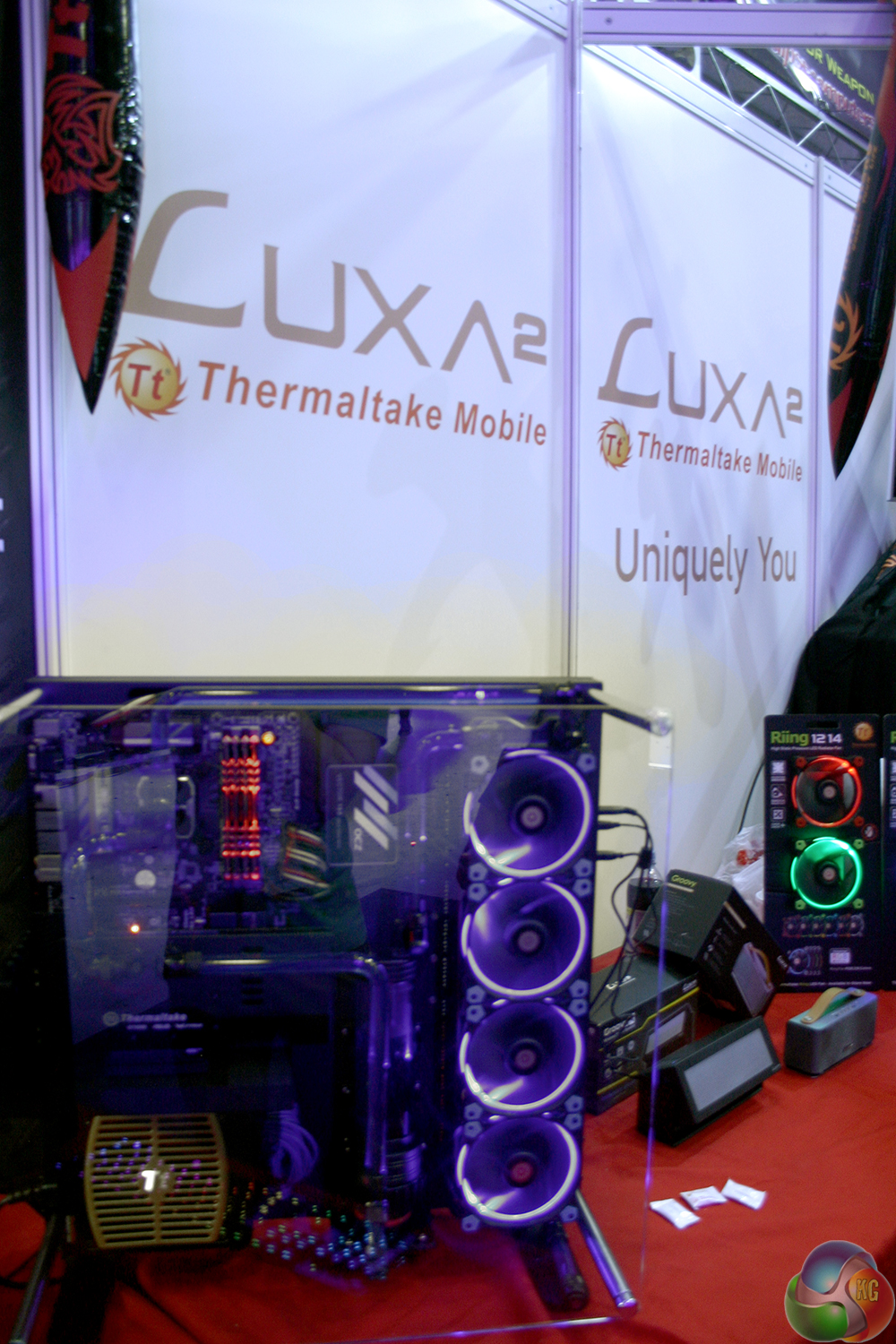 The most impressive though has to be this open sided system from Thermaltake. The case, or what's left of it, is wall-mountable, which must look fantastic, but we would have no idea how to keep something like that clean.
Final Thoughts
iSeries events make it so hard not to spend a tonne of cash on your PC. Whether you see it often or not, you're going to come away wanting copper watercooling pipes, side windows and RGB fans. Still, even if you aren't the kind of person to be attracted to such extravagance, there's plenty on show. Just be sure to get here early. As we mentioned before, parking is hellish.
KitGuru Says: Many other amazing systems can be found in the LAN gaming halls, where you can always tell those that are most proud, as they tend to sit near the end of a row so you can get a good look. Gits. My system is fortunately buried at the opposite end. By a wall. Where it can hide.