Tesla's electric powered cars, have always bucked the stereotype that having an all-electric car meant it would be slow and have terrible acceleration. The new Model S P85D is no exception to this rule and with several changes from the regular P85, one of which is a new "Insane" mode, it will be blasting passengers from a standstill to 60 MPH in just 3.2 seconds.
The other main change with the P85D is the fact that it now has 4 wheel drive with dual motors (Hence the "D"), a 470 hp rear motor and a 221 hp front motor. This, along with the weight savings over regular, fossil fueled cars and the lack of any gear changes are what enable it to have the same acceleration as the fabled McLaren F1, which was once considered the fastest accelerating road car in the world, and the Model S takes 5 passengers!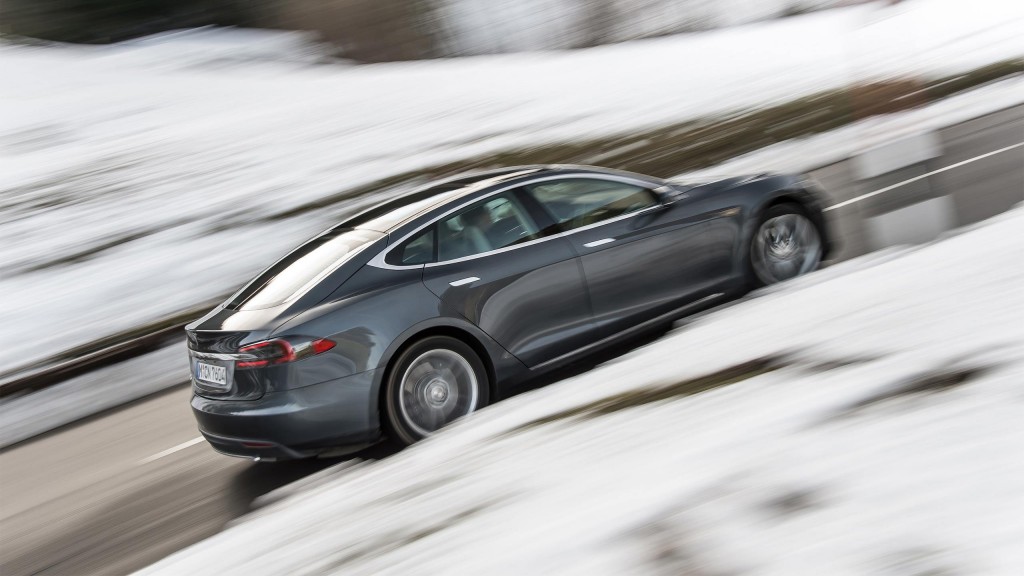 While it is light, similar to other cars that have the same mind-blowing acceleration, this does not mean that it is sparse on the inside or lacking features. With a massive 17″ touchscreen in the center console that controls all of the car's non-driving functions and an advanced autopilot that can follow the road, change lanes, brake in emergencies and park the car as well, it should be obvious that this is not just a fast car but an incredibly well equipped one.
Unfortunately, the P85D starts at $105,670, or £78,700 over in the UK, which is far from cheap for a 5-door sedan, but when you consider the amount of technology packed into the car and the fact that fueling it will be so cheap, this might well be a good investment for those who are going to be doing a lot of driving.
Discuss on our Facebook page, HERE.
KitGuru Says: I would love to try this! The fact that this is a normal enough looking car is probably why this kind of acceleration seems to surprise most people. Also the tech packed into the Tesla cars is amazing, with over the air updates and an autopilot that can change lanes. This might just be my favorite car. Any other Tesla fans out there?
Via: The Verge