Facebook have revealed in their fourth quarter earnings report that they show no signs of slowing down, with almost every number released looking positive, from revenue, to users and active users. While most of these new users are coming from outside of Europe and North America the ad revenue that is coming from slow growth markets, is growing at an incredible 24% from the same quarter last year.
Revenue for the full year 2014 was $12.47 billion, an increase of 58% year-over-year, meanwhile the average ad revenue per user in North America went from $6.64 up to $8.26 which goes a long way towards explaining this increase. As well as this even more people are accessing Facebook on their phones, with 526 million of its monthly active users only accessing Facebook on their phones, through either the mobile app or the mobile website. This is up from 296 million mobile-only users from the same time last year, a massive 78% increase.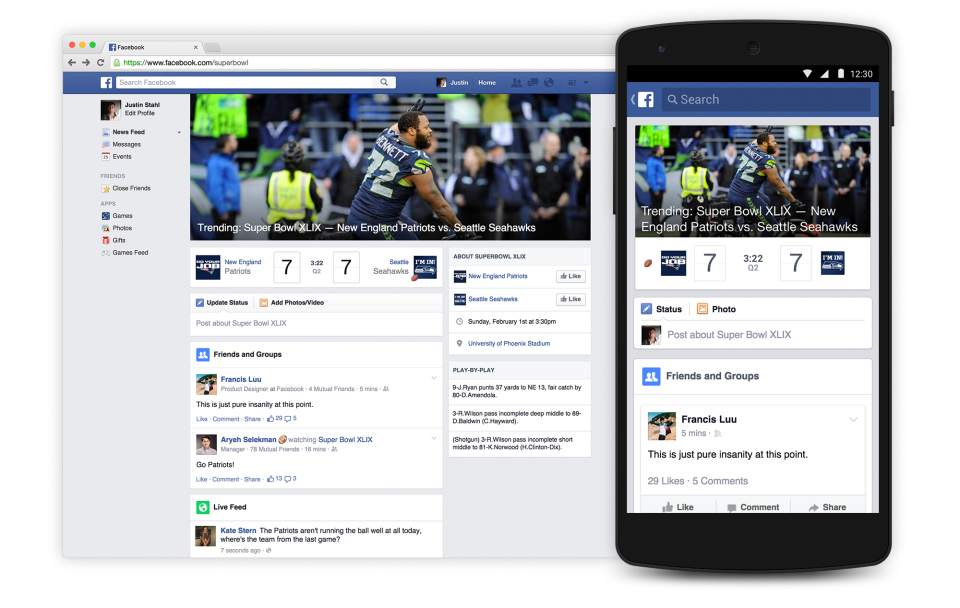 Overall Facebook now has around 890 million daily active users, fast approaching one billion and 1 in 7 people on earth, and if you look at monthly users these number are far bigger, with almost 1.4 billion users checking their news feeds at least once per month. There is no doubt that Facebook is now an important part of the internet for a lot of people and for some people it is "the internet" in much the same way that Google was previously.
2014 has been a busy year for the social network as well with news of Facebook's growth in social logins as well and their buy out of Oculus VR for $2 billion, their purchase of Whatsapp for $20 billion and fighting hard for net neutrality. "We got a lot done in 2014. Our community continues to grow and we're making progress towards connecting the world," said Mark Zuckerberg, Facebook founder and CEO.
Discuss on our Facebook page, HERE.
KitGuru Says: While I dislike being "the product" to companies like Facebook, there is a certain amount of democracy for social networking sites in some respects, if they ever really make a mess of privacy then this gives rise to other social networks that users will migrate to. Having said that, now that so many people are on Facebook it does make it very hard to leave and go to another network. Anyone for or against Facebook or social networks in general?
Via: TechCrunch