Although Elon Musk managed to finally release Tesla's $35,000 model, the CEO is having a particularly bad year so far. The Security and Exchange Commission (SEC) has filed a grievance against Musk for breaching his settlement agreement by tweeting about the company without authorisation, and now the Pentagon is reviewing his federal security clearance over drug use last year.
Musk let loose last year, publicly taking a drag of marijuana on Joe Rogan's podcast and tweeting jokingly tweeting about taking Tesla private at $420 per share. It was the subsequent statement of "funding secured" that the SEC cited caused "significant market disruption," with Musk agreeing to step down as Tesla's chariman, pay $20 million from his personal funds and run all of his statements about the company through a board before they go live.
Unfortunately, the SEC has alleged that Musk has since been in breach of the latter portion, when the CEO mistakenly tweeted out that Tesla would make 500,000 cars this year despite telling investors to expect between 360,000 – 400,000. Within 4 hours, Musk clarified that he "meant to say annualized production rate at end of 2019 probably around 500k, ie 10k cars/week. Deliveries for year still estimated to be about 400k," but Tesla confirmed that this tweet was not approved before being sent out, causing a stir.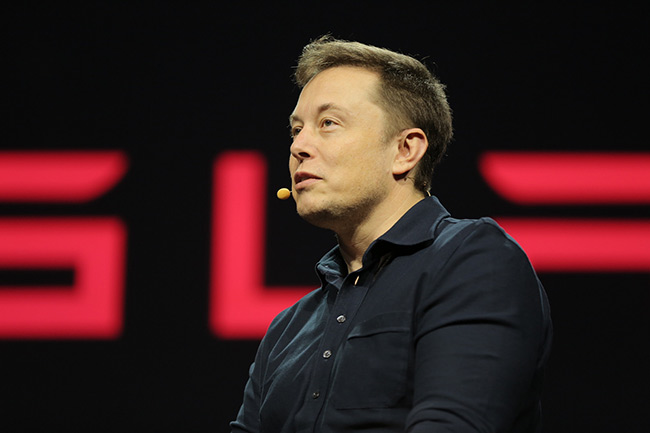 While Musk's public recreational use of marijuana was perfectly legal in the state, the display has come back to bite him as it is, in fact, a federal crime for those with top secret-level  security clearance to government facilities. Musk held this privilege for his role as SpaceX CEO and its $297 million military contract, but an anonymous official has since told Bloomberg that he could have his access revoked due to his use of the drug.
Lawyer Mark Zaid stated that smoking marijuana is "absolutely grounds for termination or loss of a clearance if a federal employee or contractor currently uses," although he does not represent Musk in this case.
Proceedings within the Pentagon remain firmly out of Musk's hands, and the CEO is within risk of being removed from his position. This is not ideal for shareholders who seemingly want Musk to remain as the frontman for Tesla, but a fine is unlikely to cut it this time. Simultaneously, former SEC commissioner Harvey Pitt suggested that ordering Musk to delete his Twitter "would smack of First Amendment infringement," although this could be a bargaining chip for Musk to offer up to appease the judge who will ultimately decide his fate at the company.
KitGuru Says: Firing Musk would certainly be the nuclear option, but it isn't entirely off the table given the circumstances. He does have a responsibility to retain a decent public image as well as uphold laws, even when he wants to let his hair down.