We've heard a lot about western companies like Google, Tesla and various traditional manufacturers working on autonomous vehicle technology, but China is making a big play for it too. Along with Baidu, many Chinese firms have been working on developing self-piloting vehicles, many of which showed off their latest efforts at the recent Beijing Motor Show.
The latest developments to come out of the country stem from the likes of Changan, which recently had two of its cars drive more than 1,200 miles using cameras and radar to arrive without a human hand on the wheel. BMW and Baidu's joint efforts continue to bear fruit, recently trialling an autonomous car in 20 miles of Beijing traffic and Geely, which together with Volvo is planning to trial upwards of 100 driverless car designs.
As the BBC reports though, these are just the main players in the self-piloting game. In actuality, there are many tens or smaller firms too, developing vehicles in their own right, and working on individual technologies that these major firms may end up incorporating into their future vehicle designs.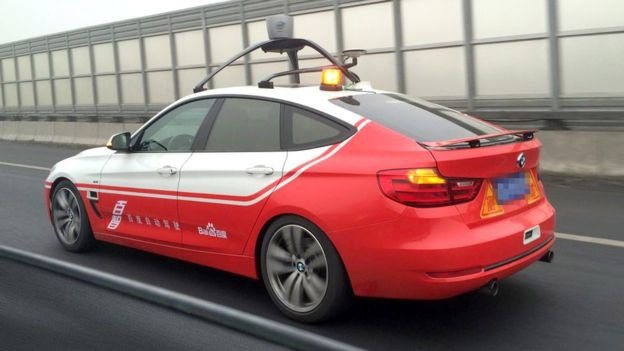 Source: Baidu
While most analysts believe that we're a decade or so off from driverless vehicles being common place on international roadways, China may well be at the forefront of their development. It's hoped that by cutting back on drivers trying to find parking and perhaps even owning a car when taxis and car sharing are simplified through autonomy, that China's very crowded roads and city centres could be cleared up.
That attitude towards them may be a key player in their adoption too. While the U.S. and UK are driving forward the technology in many meaningful ways, legislation still has a long way to go to make them legally viable.
Discuss on our Facebook page, HERE.
KitGuru Says: I'm more than ready for a driverless car. Being driven to the pub with your personal, digital chauffeur is something we can all look forward to in the future.