Remember the 'hoverboard' craze of last year? It being 2015, the idea of riding something – even if it didn't hover – was pretty exciting, but due to a lack of regulation, the crazy ended before it could really start, due to faulty batteries. They were quite prolific too, as it's now emerged that more than 500,000 of them have been recalled due to dangerous components.
Although the earliest iterations of the 'hoverboards' – essentially self-balancing segways without the handlebars – were mostly safe, their popularity led to many copycat devices, defying patent law with abandon. These devices uses cheaper components to undercut the competition, often manufactured in China with less safety considerations and that's where the problems began.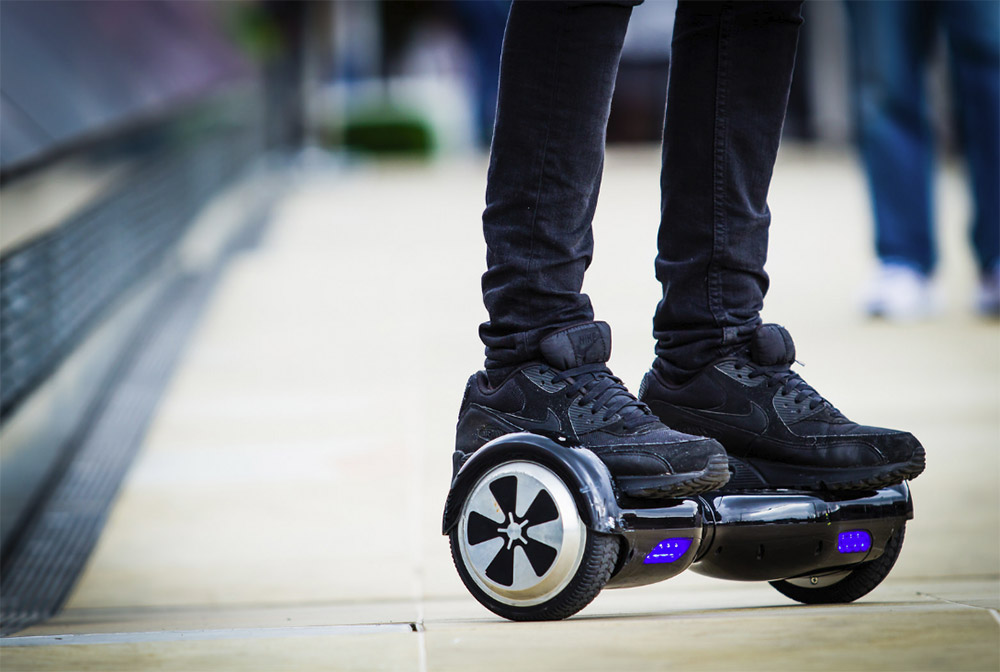 Source: Ben Larcy/Flickr
Devices produced at a fraction of the cost of the initial self-balancing scooters lead to fires, explosions, dead batteries and in many cases injured users. Although some of those latter wounds could be blamed on the operator, there were many cases where a device burned a user, or caused them harm that was entirely the fault of the defective hardware used in the hoverboard's construction.
The latest count is 99 reports to the Consumer Product Safety Commission (CPSC) for problematic hardware, 18 injuries and several cases of property damage (as per the Guardian). This has lead to the CPSC forcing a recall on many companies producing the gadgets and selling them in the UK, which could lead to as many as half a million being recalled.
Some of the companies in question include Swagway, which sold its own X1; Keenford with its iMoto; Hoverboard LLC's Powerboard, and Razor USA's Hovertrax.
Discuss on our Facebook page, HERE.
KitGuru Says: The only injury I had from a hoverboard was almost breaking my arm when I fell off on a too-fast turn. Any of you guys get any scrapes or burns from these devices?