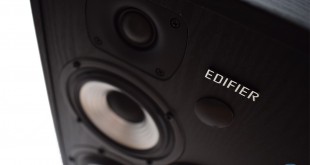 Last updated on January 4th, 2017 at 12:48 am
The Edifier Studio R2730DB Bluetooth speakers are aimed at those who want uncompromising audio quality, a range of connectivity options and appealing aesthetics – all without breaking the bank. The speakers certainly look good, but how do they perform? We will find out.
Priced at just under £200, the Edifier Studio R2730DB speakers are not a cheap audio solution – so if you are looking for a basic replacement for an ageing pair of computer speakers, you will need to look elsewhere. Then again, they are by no means near the top-end of available hi-fi systems. We will assess the R2730DB set and see if they find a sweet-spot between price and performance.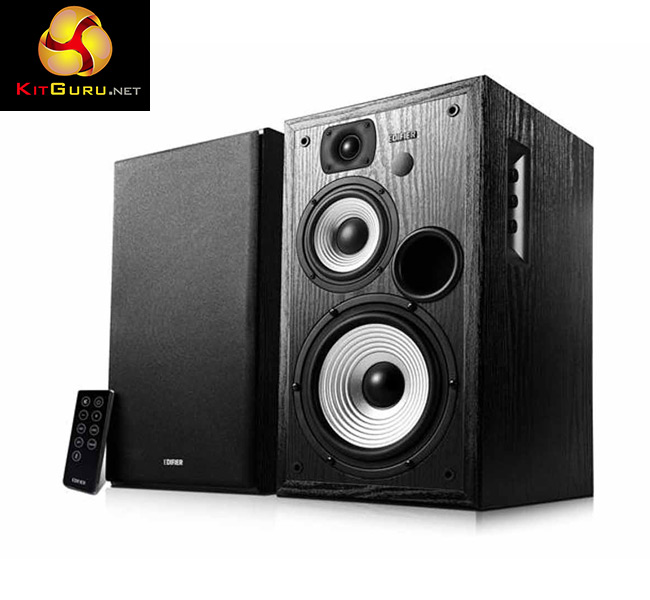 Features:
Active bookshelf speaker with Bluetooth pairing capability for music playback
Dual Digital (optical, coaxial) and dual analogue (RCA and 3.5mm) audio inputs for versatile source connection
6½ inch (178mm) bass driver, 4 inch (116mm) mid-range and ¾ inch (19mm) NdFeB tweeter drivers
Calibrated, front mounted bass reflect port effectively extends bass response
Professional 5 pin XLR canon type speaker connecting cable with angled connector
Class D amplifier with DSP based electronic crossover and dynamic range control minimize system distortion
Stand-alone bass signal output available for connection to external active subwoofer
Multi-functional wireless remote control and side panel control on active speaker
All MDF wooden enclosures to minimize acoustic resonance
Universal 100V-240V power supply
Specifications:
Total power output: RMS 14W × 2 (treble) + 14W × 2 (mid-range) + 40W × 2(bass) (DRC ON)
Signal to noise ratio: >85 dBA
Frequency Response: 45Hz-20KHz(@+/-6db)
Input Sensitivity: Line 1: 700 mV ± 50 mV , Line 2: 500 mV ± 50 mV, Bluetooth, OPT, COX: 350mFFs ± 50mFFs
Input Type: RCA/Bluetooth/Optical/Coaxial
Bass Unit: 6½ inch (178mm)
Mid Range Unit: 4 inch (116mm)
Treble Unit: 19 mm silk dome tweeter