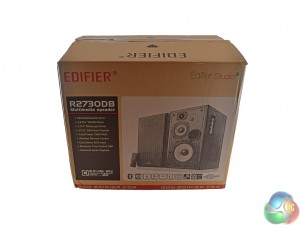 The packaging for the Edifier Studio R2730DB speakers is a fairly standard affair. On the front you can see the pair of speakers and some key details about the set.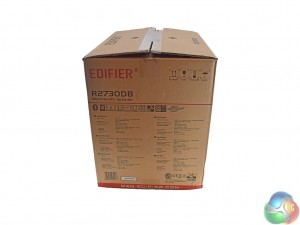 The sides of the box simply list the product specifications in a variety of languages.

Accompanying the speaker set is 1x RCA-to-3.5mm cable, 1x RCA-only cable, 1x digital optical cable, a handy remote control, a set-up booklet and power cable.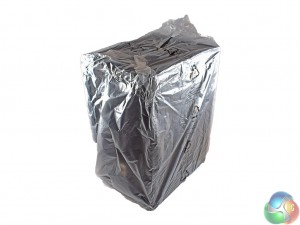 Inside, the R2730DB speakers come well protected by a wedge of polystyrene, and there is also a plastic sleeve around each individual speaker unit to prevent any scratches.
Once all the packaging and accessories are out of the way, the user is presented with a pair of very good-looking speakers.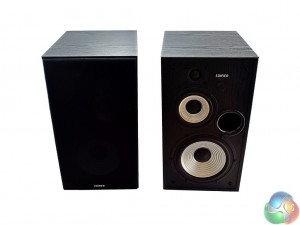 The R2730DB speakers are entirely black – meaning they look stylish and will adapt very well into most environments. They are made from MDF, though the facia has a simple wood grain effect – which means the R2730DB set looks better than it would have if the panels were plain black.
The front panel, where the physical speakers are housed, is protected by a foam cover which is easily removed. Once that is out of the way, the three drivers on each unit are visible. The bass driver is 6½ inches (178mm), with the 4 inch (116mm) mid-range and ¾ inch (19mm) 'tweeter' drivers above it. You can also make out the bass reflex port just above the bass driver.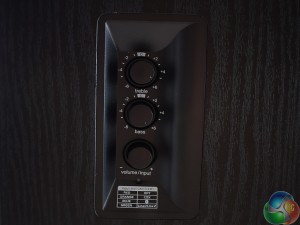 On the side of the right-hand speaker is the bass, treble and volume adjustment options. Bass and treble can be tuned to +/- 6, allowing a good degree of flexibility for each user to change the sound as they wish.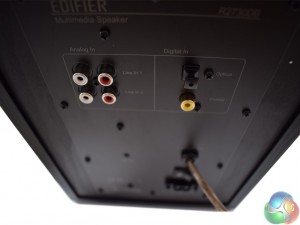 Furthermore, the back of the right-hand speaker also houses all the connections to and from the R2730DB set. There are dual RCA inputs, as well as 1x digital optical and 1x coaxial input – and obviously there is the option to connect via Bluetooth as well.
At the bottom of the rear panel is the power socket, as well as an on/off switch. There is also the accompanying 'left speaker out' cable to connect to the other speaker unit. Finally, and usefully, there is also a standalone bass signal output to allow users to make use of an external subwoofer should they so desire.