Earlier this week we learned that the UK government had officially hit its target of delivering 'super fast' broadband coverage to 95 percent of the country. Now it looks like the next steps are already being taken to deliver even faster internet to places across the UK, with Openreach announcing plans to deliver 'ultra fast' internet connections to three million buildings by 2020.
Openreach will be running Fibre connections directly to homes and businesses to achieve this goal. By 'ultra fast' broadband, the company means download speeds of 100 megabits, a big jump from the 'super fast' broadband currently in place, which delivers 24 megabit download speeds.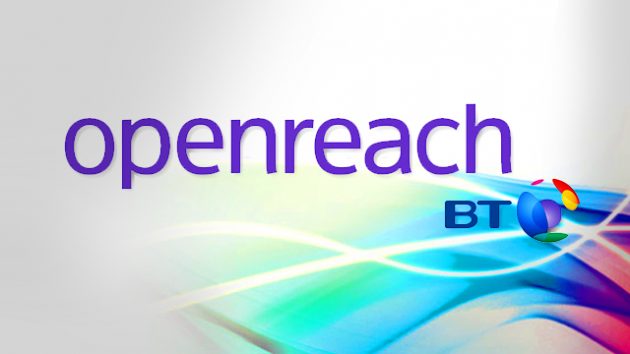 The first upgrade phase will begin this year, with Fibre lines set to be put in place in London, Manchester, Liverpool, Leeds, Edinburgh, Cardiff, Birmingham and Bristol. The short term goal is to bring fibre to the premises (FTTP) to three million buildings in the next three years. The longer term goal is to hit 10 million premises by 2025.
The rollout of faster fibre lines has taken many years for BT's Openreach to get in order. To the point where many have criticized BT for holding things back and letting the UK's broadband infrastructure fall behind other countries. However, with the super fast target now being reached, the upgrade to 100Mb/s fibre will hopefully go a bit quicker.
KitGuru Says: The broadband situation in the UK isn't awful, but it isn't as good as it should be by this point in time. Hopefully the new rollout of ultra fast Fibre connections will pick up the slack a bit. What's your internet currently like? Are you happy with it?