Google has invested $500 million in to Magic Leap, a 'cinematic reality' company developing its own headset using a "digital light field" to project ultra realistic images directly on to your eyes. Not a whole lot is known about Magic Leap as a company, it tends to keep its projects under wraps, but we do know that it was founded in 2010 by Rony Abovitz, a biomedical engineer who had previously built up and sold robotic surgery company, Mako Surgical.
The company's main website is barren on the technical details front, it instead offers inspirational images and trademarked phrases such as "it's time to bring magic back into the world". Current head-mounted VR devices, like the Oculus Rift, use two viewpoints to create a stereoscopic 3D image. However, Magic Leap's solution supposedly uses a digital light field to create "cinematic reality".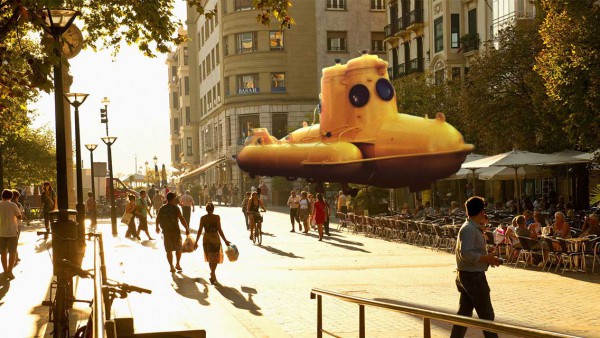 It is possible that digital light field technology works by using an array of microlenses placed in front of each display, allowing each eye to see a slew of individual images. These microlenses allow for much more information to  be encoded into a scene, such as the direction and scattering of individual rays of light, allowing for a more 'real world' viewing experience.
Magic Leap likes to use the phrase "cinematic reality" for its headset, which essentially equates to cinema quality augmented reality.
So why would Google invest half a billion dollars in a company that nobody knows much about? Well this will ensure that Google won't miss out on the virtual reality craze should it take off. With this investment, Google won't be falling behind the likes of Sony with Project Morpheus or Facebook with the Oculus Rift.
Google has been playing around with augmented reality itself for a few years now, first with ingress and then Google Glass.
Discuss on our Facebook page, HERE.
KitGuru Says: Not much is known about the Magic Leap headset but it will most likely be used for augmented reality rather than virtual reality. What do you guys think of current augmented and virtual reality tech? Does it interest you? 
Source: Extreme Tech