Marvel may have played it cool at the time when the Avengers Age of Ultron trailer leaked on to the internet ahead of its scheduled reveal during an episode of SHIELD. However, an intensive investigation has been taking place behind the scenes, showing that Marvel isn't going to let this one go without a fight and is actively seeking to find and prosecute the leaker.
On Tuesday earlier this week, Marvel studios requested access to information, including the IP address of the Google Drive account holder, 'John Gazelle', who is believed to have released the trailer to the public early. A court granted the request the next day and as a result, Google is forced to hand over the account information.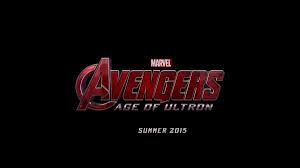 Just a few minutes following the trailer leak a few weeks ago, security personnel seized the editing room where the trailer was being made and produced, then employees were ordered to step away from their computers. Computers were then searched for evidence although it is unclear if anything was found.
Disney and Marvel eventually responded by releasing a HD version of the trailer on to YouTube. An extended version was then shown during an episode of SHIELD and shortly after that, the company announced its entire phase 3 lineup of movies including Captain America Civil War and The Avengers: Infinity Gauntlet.
Discuss on our Facebook page, HERE.
KitGuru Says: Google will soon have to hand over the Google Drive account responsible for the leak although it may not necessarily lead directly back to the leaker.
Source: Mashable