Right now, Microsoft is running a 'Share Your Idea' program for the Hololens, in which people can submit potential applications for the Augmented Reality headset. One of the most popular potential apps, which recieved a lot of votes, was a League of Legends match viewer which would allow Hololens wearers to see the full map and the game taking place in realtime.
The idea is a pretty good one, particularly when you consider how popular MOBAs have become to watch especially competitively. However, Microsoft has unfortunately rejected this particular idea but it had a good reason for it.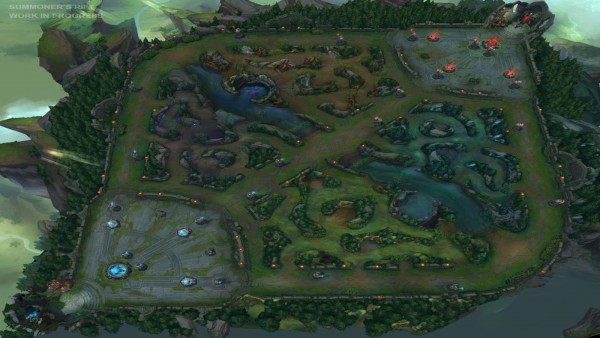 Microsoft is planning on making HoloLens an open source project and in order for Microsoft to do that, it can't build a project based on exisiting IP that it doesn't own:
"We love this idea, the creativity, and the level of support it has received from League of Legends community. However, in order for Microsoft to open source the code to the community as promised, we cannot build a project which is based on existing intellectual property. "
Though that doesn't stop Riot Games from using this idea itself for a future spectator mode update. The idea certainly seemed popular enough.
KitGuru Says: I really like this idea for a MOBA spectator mode but I do see why Microsoft couldn't use this idea in particular since it builds off of someone else's IP. What do you guys think of this idea? Do you think it could apply to more competitive games? I could see this idea working well with shooters as well, like competitive CSGO though seeing inside buildings might be a little tricky from a third-person perspective.