In recent months, Ofcom has been taking UK internet providers to task in order to force them into providing a better service. That won't be slowing down this year, with Ofcom announcing its new code of practice this week, which will require UK ISPs to give customers a minimum speed guarantee.
Late last year, Ofcom introduced a new rule to get broadband providers to automatically compensate customers when their connection goes down for an extended period of time. Now, another rule is being put into place, this time focusing on ISP speed advertising practices. Many internet providers already advertise 'top speeds' but rarely give customers a minimum speed figure. From March next year, UK ISPs will be required to give a minimum speed guarantee for broadband services. If a customer's speed drops below that number, then Ofcom will give the ISP one month to improve performance and if they can't do it, the customer will be able to leave the service free of any penalties.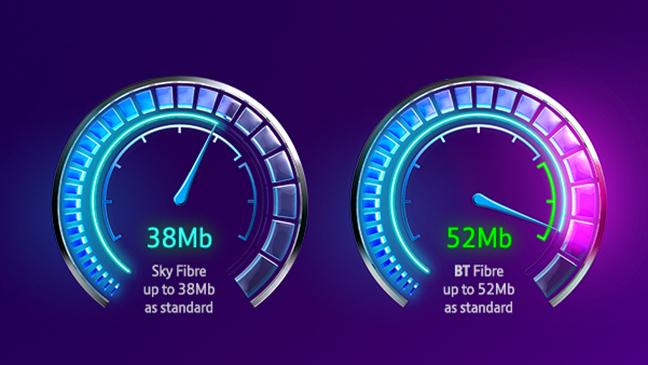 The right to walk away from a service package will also include landline and TV packages. So if you have the full Sky broadband, TV and landline bundle and your broadband is shoddy, then you'll be able to leave the full service.
Minimum speed guarantees will be based on realistic peak times, like 8AM to 10PM and 12AM to 2PM. Lindsey Fussell, Ofcom's consumer group director said that this move will "close the gap between the broadband speeds people are sold, and what they actually receive". The hope is that this will give customers more confidence in what they are buying and have the protection in place to walk away if the service doesn't perform as advertised.
KitGuru Says: Rules like this are important to have, as they protect consumers and force companies to stay vigilant and keep on top of their services. Do many of you have issues with your current broadband provider? What kind of speeds do you currently get?