Sony has been working on PlayStation VR (formerly Project Morpheus) since 2013. We already knew that the company had the final specification in mind, it was just waiting for developers to build a solid library of launch titles. Now, Sony has shared that final specification with the world, with a release date for the headset pinned for some time in the first half of 2016.
The PlayStationVR headset will use a 5.7-inch OLED display with a 1080p resolution, which isn't great for pixel density at close range, but the PS4 does have limited hardware capabilities. The screen itself will run at a 120Hz refresh rate and offer low latency under 18ms.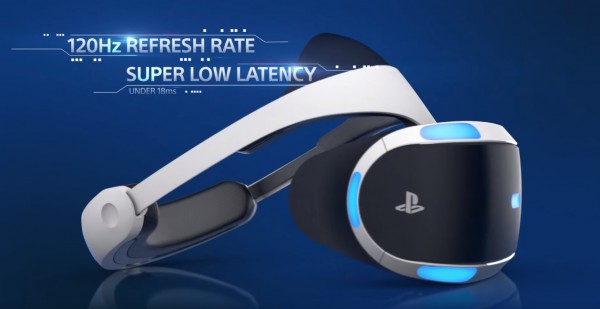 [yframe url='http://www.youtube.com/watch?v=LMq8gQkljMw']
There will be positional tracking with 9 LEDs and 360 degree head-tracking, along with 3D audio. Users will also have a 100-degree field of view, with an accelerometer and gyroscope for motion sensing. Basically, it will include everything you need for a virtual reality experience. Right now, Sony has plenty of developers working on VR projects for launch, though we still don't know exactly when that is or what the launch line up will look like. However, it seems that Sony is in no rush with this, which is good, after all, the last thing VR needs is a high-profile failure.
KitGuru Says: Many are still sceptical as to how well VR will run on a PS4 and I don't blame them. However, those who have tried PlayStationVR already have come away with very positive impressions, so I'd keep an open mind. Are you planning on jumping in to VR in 2016? I'm looking forward to grabbing an Oculus myself.