Back in 2017, we learned that Samsung's former head and heir to the company, Jay Y. Lee, was arrested in South Korea, with special prosecutors charging him with bribery and embezzlement. Lee was eventually found guilty of perjury, embezzlement and bribery, with a judge handing down a five year prison sentence back in August. Now, just six months later, Lee has been released, with his sentence suspended.
The case leading to Jay Y. Lee's arrest involved former South Korean president, Park Geun-hye, who was found to have been accepting bribes. According to prosecutors, Lee and other executives gave Park around $28 million in bribes in return for favors. One such favor was the approval of a merger between two Samsung Group affiliate companies. Park Geun-hye was later impeached due to this.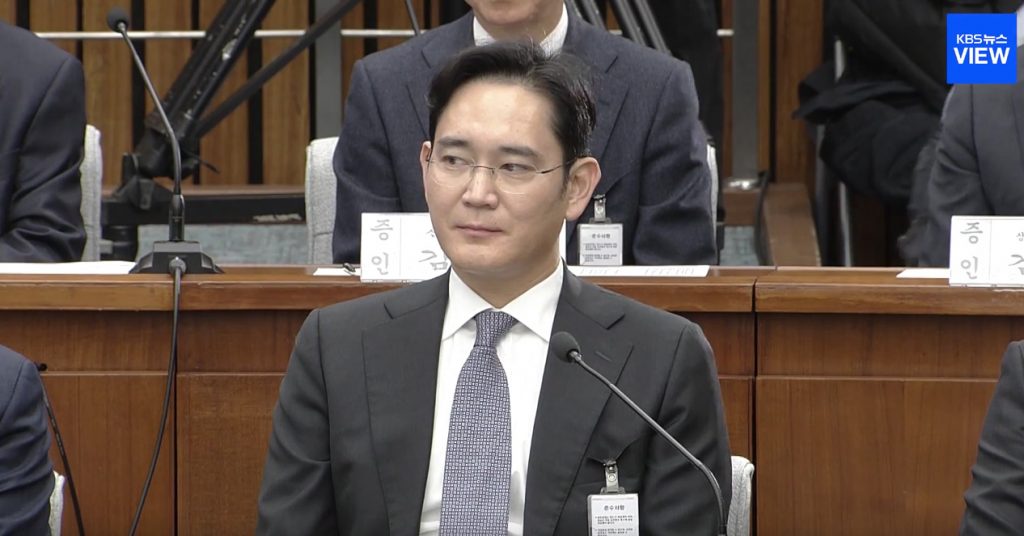 Image credit: KBS
In a hearing that took place yesterday, a South Korean appeals court cut Lee's sentence in half, leading to just two and a half years of jail time. However, the court also suspended the charges against him, allowing him to leave prison and live his life under a four-year probation instead.
This isn't an uncommon case as far as Samsung is concerned. Lee Kin-hee, chairman of the Samsung Group, was also convicted of various crimes, including bribery, tax evasion and breach of trust. However, he later had his criminal record erased through presidential pardons. To put this into perspective, Samsung is responsible for around 20 percent of South Korea's gross domestic product (GDP), meaning the company is hugely important to the country's economy.
KitGuru Says: This has been a strange story to follow, after all, it's not every day that the head of a giant tech corporation is sentenced for bribing a president. Still, it looks like he will manage to walk free after all of this.