Valve has added many useful features to Steam over the years but one that you may have overlooked is the Steam Stats page, which was updated to let you check the data rates and average speeds for different Internet Service Providers in each country and region.
Valve is calling this feature 'Steam Download Stats', users can filter by total bytes or average download speed. Filters can also be applied to regions, countries or even specific US states. Clicking on each country will bring down a list of Internet Service Providers and its respective average download rate.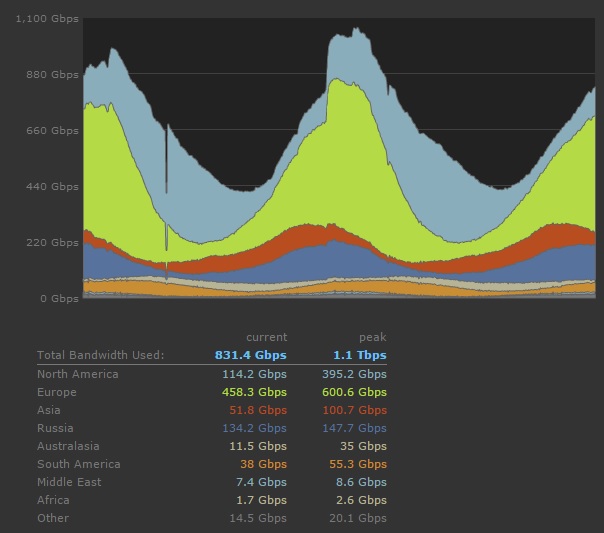 This download stats feature has been available for a while but has mostly been overlooked. As we can see from the graph, Europe is currently using more bandwidth than any other continent. Russia and North America are pretty close on the bandwidth scale with Africa and the Middle East using very little.
You can check Steam download stats, HERE.

Discuss on our Facebook page, HERE.
KitGuru Says: It is interesting to see how internet speeds vary from country to country. The UK only has a 14.7Mbps average download rate while South Korea has over 50Mbps on average. What sort of download speeds are you guys getting? Are you above or below your national average?