The robot uprising is approaching and these tiny robots may have a part to play as they can lift 100 times their own weight. The super strong, pocket-sized robots were built by mechanical engineers at Stanford University in California, who will present them next month at the International Conference on Robotics and Automation.
Apparently, these results were achieved thanks to the adhesives in the robots' feet and the design is inspired by Geckos, which have notable climbing skills. The adhesives in the robot's feet are covered in tiny rubber spikes, which allow for greater grip on to surfaces.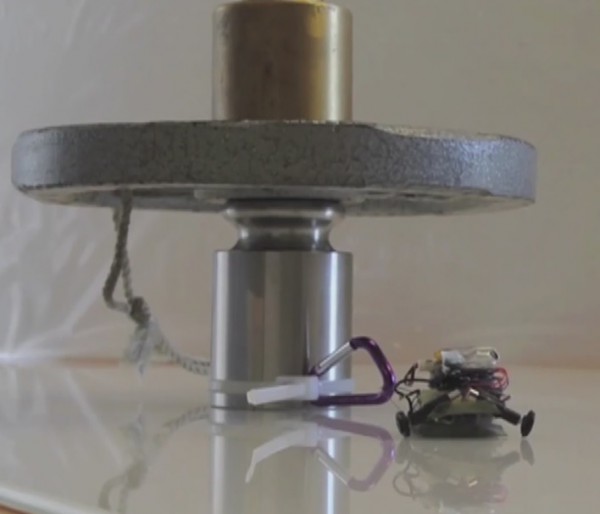 [yframe url='http://www.youtube.com/watch?v=yYYqXY3L2wc']
Basically, these tiny 9 gram robots could potentially carry more than a kilogram, whilst climbing. There is another tiny robot that weighs as little as 20 milligrams but can carry up to 500 milligrams. Obviously 500 milligrams isn't heavy to us but it is impressive considering that the robot is much lighter than the weight it can carry.
The most impressive robot is called uTug, while it weighs only 12 grams, it can drag along a weight that is two thousand times heavier. This means that theoretically machines could be used in the future to haul around heavy objects in various fields but most notably construction. Although bigger robots would be needed for such tasks.
KitGuru Says: We are at a point where AI and robotics can flourish. The technology is out there and there are plenty of advanced things being built behind the scenes that we don't even know about yet. Do you guys think robots will play a big part in the future? Will they take over from human jobs? 
Source: New Scientist