British Telecom (BT) has announced that it's taking Valve to court, over what it claims are patent infringements by the longtime game developer and publisher. While there does seem to be some merit to the suit, all of the patents are rather generic, so there will likely be some wiggle room should this reach the court room.
As the complaint explains (via Kotaku), the first of four patents which BT feels have been infringed upon, relates to the providing of users with content "that originates from multiple subscription services and delivering it through a single portal where a customer may access content for which it has access rights."
Essentially, it's talking about a service a little like Steam which provides access to multiple sources of content through a single point of access – though that sounds much like Netflix, Amazon and any number of other web-based services.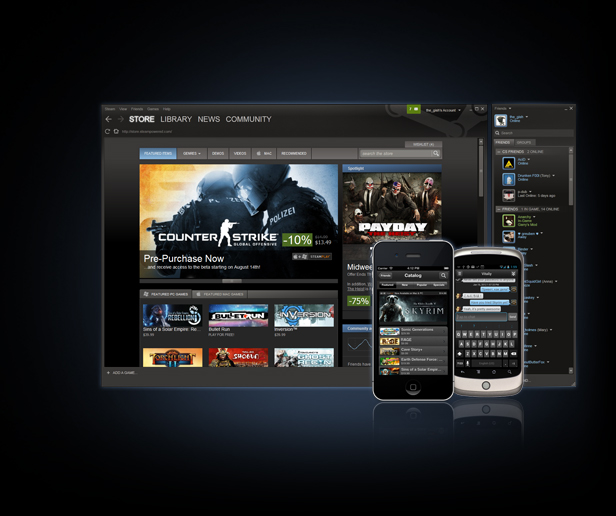 How dare you offer your customers messaging and streaming options!
The second patent is to do with a "method for delivering structured messages comprised of information and data parts to an intended audience in a reliable and predictable manner." Although this could be applied to Steam's messaging system, the idea of storing messages on a server in order to deliver to clients while they're online is again, something that a bunch of other services make use of.
The third patent that BT claims Valve infringed upon is related to offering customers various communication options through a service. The fact that Valve offers both messaging and VOIP services through Valve, perhaps even including the streaming function, is enough to infringe upon the patent, BT claims.
The final patent relates to a "multi-user display system and method for controlling a communal display that includes at least two independent workstations and an interface server for connection to a data network." BT highlights Steam's broadcast system as infringing in this case, though Twitch and Youtube offer near identical functions.
Of course while lots of people infringing on a patent doesn't validate any of them, it's surprising that it's only now that BT is defending it. That may count against it when the time comes to make its case to the courts.
KitGuru Says: As much as I don't like patent trolling, it does seem like there is a case here. Whether it's fair to allow patents for such general systems is another debate entirely, but in this case, it may be that Valve vs BT could be quite a slobberknocker.