Criticism of the recent government deal struck with Google over back-tax that saw it pay just £130 million of an estimated £2 billion in missing payments, is growing. Now several politicians and industry heads are claiming that Google and other tech firms enjoy far too cosy a relationship with the Prime Minister and other Conservative politicians.
Although Downing Street has denied that David Cameron and chancellor of the exchequer, George Osborne, had anything to do with the HMRC deal struck with Google, critics argue that that simply isn't the case. Former secretary of state for business, Vince Cable, claims that the tight relationship between Cameron and Google CEO Eric Schmidt, meant that HMRC could not be as aggressive as it should be with Google.
Schmidt was appointed to Cameron's business advisory board in 2015. The PM is also personal friends with Google's ex PR head, Rachel Whetsone and his old head of strategic communications, moved straight to a job at Google in 2012, as per the Guardian.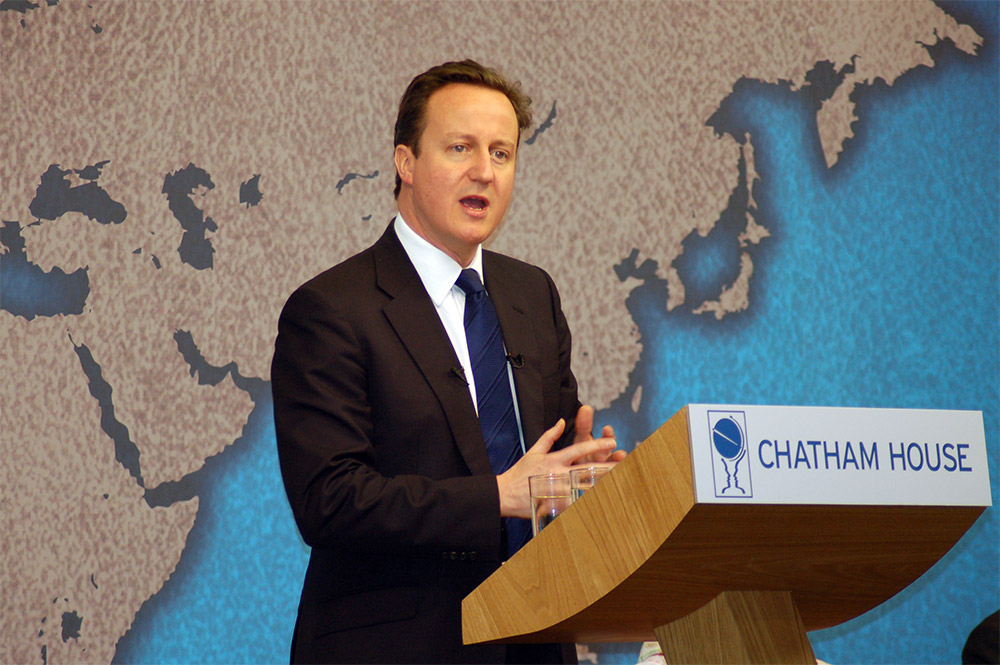 'I'd just like to take this moment to say that Google does provide an excellent search service…' Source: Wikimedia
Labour leader Jeremy Corbyn has also been vocally critical of the news, suggesting that it's a slap in the face of the millions of people who are this month filing their tax returns, paying a fixed rate that is difficult to reduce.
"They do not get the option of 25 meetings with 17 ministers to decide what their tax rate is," he said.
Even Rupert Murdoch weighed in to criticise the tax deal, suggesting that Downing Street and Google were in "awe" of tech executives. He also suggested that companies like Google had lobbying plants in government agencies around the world.
Google has cleverly planted dozens of their people in White House, Downing St, other governments. Most brilliant new lobbying effort yet.

— Rupert Murdoch (@rupertmurdoch) January 27, 2016
Murdoch has however received some backlash with commenters suggesting his companies are no better when it comes to tax avoidance and toadying up to politicians.
Discuss on our Facebook page, HERE.
KitGuru Says: It is bizarre that Downing Street seems so unperturbed about the obvious tax avoidance going on at companies like Google. It seems so counter-intuitive to push so hard for people to file tax returns and yet let companies that earn the most, off of billions that would ease austerity measures.