Update: And it's back. That was fast, but I bet it cost the social network a pretty penny in ad revenue.
Original Story: Facebook is down you guys. That means I can't read your comments pointing out my mistakes, which is a real killer first thing in the morning. Still, it's sent much of the world into a furore the world over, as it's not just disappeared from the UK, or US, but in every territory.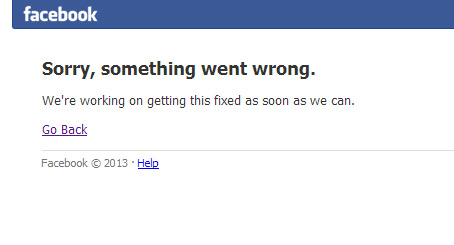 Maybe it's down to help Facebook update its copyright notice?
Taking to Twitter, because where else are we going to read what people are saying, but on another social network, there's messages from people in Ukraine, India, Thailand and many African countries,all trying to login and being greeted with the same message above.
Discuss on our (now working) Facebook page, HERE.
KitGuru Says: Just a quickie article this time around as I'm sure the site will be back before long.