Although it remains unconfirmed for now, Google could be working on a new standard of wireless internet transmission, which would allow for fibre broadband like speeds of connectivity, without the need for any sort of cable system at all.
This is according to sources that Reuters describe as "telecommunications experts," that have been looking over some of the filings Google has made as of late. According to them, Google made an application to the US Federal Communications Commission on Monday this week, requesting to trial a new system for wireless internet that uses the millimetre frequency, which is capable of transmitting high bandwidth data with ease.
While this sort of data transmission has been known about for some time, traditionally it's had problems sending information without line of sight, which would make it quite useless for traditional internet connectivity. Perhaps though Google has developed a method of circumventing it, as it has plans to test the technology out in California in the near future.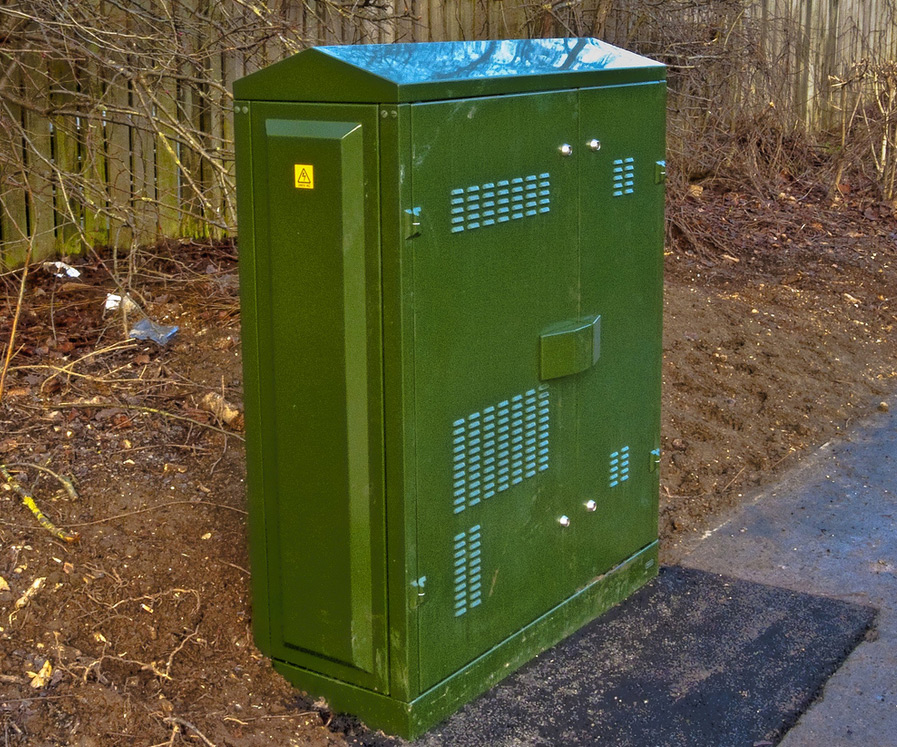 Not everyone has one of these at the end of their road…
Some have speculated that the system might not be used as a full scale network, but as a way to deliver fibre cheaply to multiple homes. Instead of digging up roadways to give people Fibre to the Premises, the millimetre band could be used to transmit from the local cabinet to homes within line of sight.
This isn't the only frequency band Google is set to test, but it is the one that has the most potential to be game changing if figured out.
Google is expected to begin its next round of radio based wireless testing on 13th November.If successful and eventually expanded, it would put Google well ahead of the game when it comes to affordable, high speed data transmission, easily outstripping competition from established US based telemcom providers.
Discuss on our Facebook page, HERE.
KitGuru Says: It would be interesting to see if this sort of data transmission technology would make it easier for remote communities to enjoy the benefits of fibre. 
Image source: Mike Cattell