Kim Dotcom's long-running appeal of his originally long-running extradition trial in New Zealand, has come to a close. Despite the courts agreeing that he didn't commit copyright infringement, it ruled he could be extradited anyway, based on more general fraud charges. Dotcom's legal team has now announced that it plans to continue fighting the judgement.
The MegaUpload file locker was shut down in 2012 and its founder, Kim Dotcom arrested in a raid on his New Zealand home. For the past few years, he's been fighting his extradition to the U.S. to face charges of copyright infringement. When his extradition was originally granted, it was appealed. While the courts appear to have agreed he did not commit copyright infringement, they still want to see him extradited on 'a general fraud offence.'
Dear New Zealand ISPs, based on today's High Court ruling you're Fraudsters. If your users engage in copyright infringement, call a lawyer.

— Kim Dotcom (@KimDotcom) February 20, 2017
Kim Dotcom took to Twitter to voice his disdain of the ruling, though seemed in rather high spirits for someone who seems more likely than ever to be extradited to America where he could face a lengthy jail sentence if found guilty of the charges brought against him.
The U.S. Supreme Court has ruled that copyright charges can't be fraud charges. Let's just ignore that minor detail over here in New Zealand

— Kim Dotcom (@KimDotcom) February 20, 2017
Dotcom's now slightly-more-probable extradition was because Justice Gilbert of the High Court suggested that his actions had constituted fraud.
"Wilful infringement of copyright can properly be characterised as a dishonest act," they said (via Ars). "Such infringement deprives the copyright holder of something to which it may be entitled."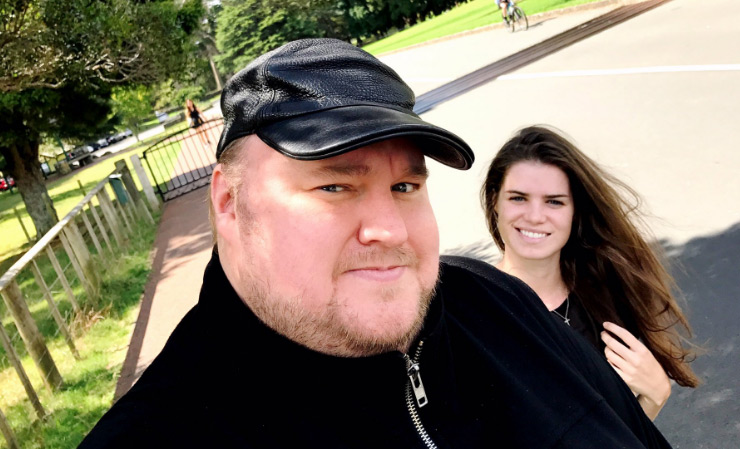 Source: Dotcom/Twitter
Dotcom sees this as a minor victory in some senses. While he may have lost in a traditional sense, the court did effectively prove that he didn't commit copyright infringement, which paints him in a better light than previous courts.
While the High Court has once again given the thumbs up to send Dotcom to the United States, it seems unlikely to happen anytime soon. His legal team have pledged to take the case to two further appeals court, including the New Zealand Supreme Court if it will hear it. With the ruling against his copyright infringement, Dotcom believes that squashing the fraud claims should be far easier.
Discuss on our Facebook page, HERE.
KitGuru Says: The Dotcom case is one that seems likely to be poured over by legal students for some time. It's a unique case which you can't help but feel is tainted with a political bias in some senses. It seems unlikely that Dotcom was entirely innocent of all claims against him, but the way he has been targeted seems very aggressive.