In a move that seems to counter that of their peers, who have continued the push for tighter surveillance laws so much that there's a pending Human Rights investigation into GCHQ spying, MPs on the Science and Technology select committee, have warned their contemporaries and the public that Facebook has too much power with its current terms and conditions. As it stands it said, the social network has the ability to take pictures or videos on someone's phone at any time it wants, if they have the mobile messenger app installed.
While many would assume Facebook wouldn't do such a thing, the committee reminded the government that earlier this year Facebook conducted an experiment in cooperation with US Universities, that saw around three quarters of a million people 'tested,' by having their news feed manipulated. Facebook and the research groups wanted to see if changing what news people were shown, affected their posting behaviour.
In the wake of this and in the current climate of Facebook's app proliferation, MPs want better protection for individuals and a way to simplify terms and conditions so people actually read them.
"Let's face it, most people click yes to terms and conditions contracts without reading them, because they are often laughably long and written in the kind of legalese you need a law degree from the USA to understand," said leader of the committee, Labour's Andrew Miller.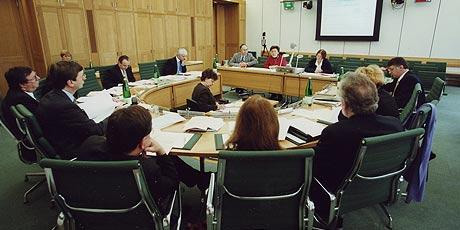 "Socially responsible companies wouldn't want to bamboozle their users, of course, so we are sure most social media developers will be happy to sign up to the new guidelines on clear communication and informed consent that we are asking the Government to draw up."
As The Telegraph explains, the committee also stated that it was worried about government plans to provide a centralised medical database of patient information. While there are potential benefits to such a system, the public's reaction to it, was a clear indication of how the government had ruined people's trust in its handling of data.
Facebook recently announced sweeping changes to its privacy policy, which would help people keep information private from those they don't want to share it with. However it won't do anything to limit Facebook's own gathering of user data.
Discuss on our Facebook page, HERE.
KitGuru Says: What do you guys think of the committee's concerns? While arguably Facebook needs some data on users to be able to provide a free service, I like the idea of more open and readable terms and conditions. 
Image source: Parliament