Popular websites are like the mythical hydra: cut off their head and two more appear in their place. When it comes to torrent sites though, they're like some kind of super hydra, as when they disappear, tens crawl out of the woodwork to replace them. In the case of Kickass Torrents, be very careful, as some of its imitators are scam sites.
KickassTorrents (KAT) was a long running name in the file sharing world, becoming the biggest of its kind when The Pirate Bay disappeared for months at the end of 2014. But its kingship didn't last long, as just over a year later the alleged owner was arrested and the site taken down for good. But that's left many sites in its wake, some of which are looking to scam KAT fans.
KAT.am was a somewhat legitimate replacement for the original KickassTorrents, but it was taken down after a complaint from the MPAA. It didn't stay down for long, but the revamped version of that portal doesn't quite smell right.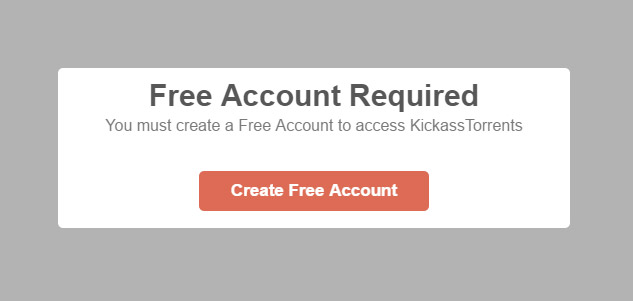 Don't be fooled
In fact, every time you try to download something, you're prompted to create a "free account." However clicking that link sends you through to a page that demands credit card details in order for you to take part in the "free trial," (thanks TorrentFreak).
Don't be fooled, this is not KAT, you don't have to make an account and you certainly shouldn't hand over credit card information.
This sort of scam with torrent sites has been around for years, with many sites mirroring the look of popular sources, only to try and squeeze money out of visitors. These sorts of sites almost always operate without demanding anything from users, so don't pay out to anyone just because you looked at a torrent site.
Discuss on our Facebook page, HERE.
KitGuru Says: We of course only condone the use of torrent sites for legal purposes, but anyone visiting them: be careful. There's a lot of uncertainty in the torrent scene right now and that means it's ripe for scammers to take advantage.