In a wonderful parody of the typically sickly sweet Christmas adverts that populate TV and web-videos at this time of year, PornHub has released its own. While it does poke fun at the way these sorts of adverts are usually handled though, it is also trying to sell you a package that will get you an ad-free experience and access to premium, HD content.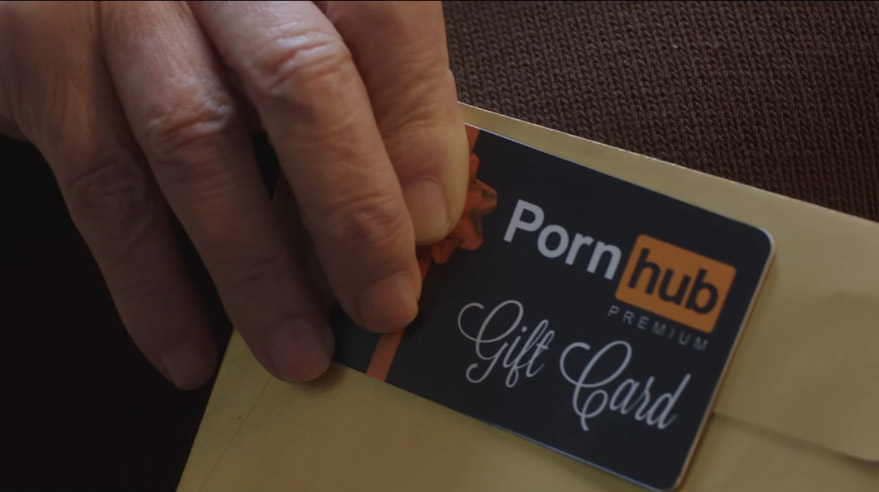 The advert is entirely safe-for work, so don't fret about watching it if your environment isn't condusive to this company's usual content. This one though is merely a way to try and get you to buy a gift-card for friends and perhaps (as is the case with the advert) family too.
As the commenters pointed out, the acting is of a surprisingly high-calibre for something associated with PornHub, and it's impressively funny too. The little smile the granddad gives as he receives his gift, the over the top grin from the grandson knowing what he's just made possible for his favourite relative.
[yframe url='http://www.youtube.com/watch?v=jb32Ego033o']
Although this is unlikely to be a scenario that many of us experience this Christmas – did you see how big their tree is?! – PornHub knows what it's doing. Although there will likely be a few people buying these cards legitimately, it knows that a lot of them will be sold as joke presents… that will then be hastily cashed in when the family goes home.
Discuss on our Facebook page, HERE.
KitGuru Says: The single tear rolling down the old fella's cheek really made me chuckle. You have to appreciate PornHub's willingess to make fun of itself.