Snapchat, unlike many of its earlier rivals, is not going to let itself be folded into a larger social network and is instead, planning on going public, according to the company's founder, Evan Spiegel. With more than 100 million daily users, the service was recently able to drum up millions in funding. If that value held true with a public offering, Snapchat would end up being worth $15 billion (£9.8 billion), five times more than it was offered by Facebook for a buyout in 2013.
While Spiegel stopped short of giving anyone a date or other details about an IPO, he did make it sound as if it would happen sooner rather than later. And that's because he thinks that a market contraction is coming; that we're currently living in a tech-boom bubble.
"People are making riskier investments," he said (via the Guardian) "I think there will be a correction. As for when, we don't know, but we factor that into our plans. If I knew exactly when, I could make a lot of money."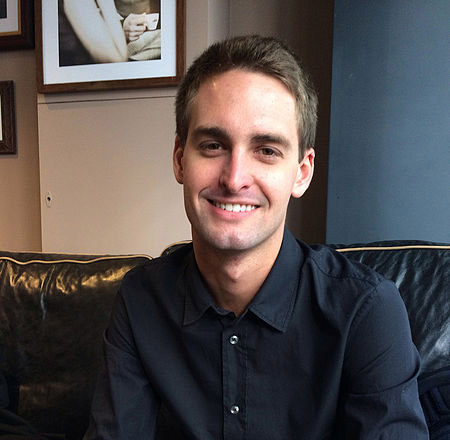 This is a sentiment he has expressed previously in private conversation, saying that he thought at some point in the near future the market may see a correction of around 10 to 20 per cent. Considering some of the meteoric rises in tech stock prices in recent years, like Apple's, he may be on to something.
If true, Snapchat will need to beat that bubble bursting if it wants to make a killing with its IPO. However it has weathered storms well in the past, overcoming concerns about image privacy on the service after millions of photos and videos were leaked as part of the event that would become known as "The Snappening."
Discuss on our Facebook page, HERE.
KitGuru Says: If Snapchat's IPO goes well, it will show the world that selling out to Facebook or a similar company is not the only way to go when you have a product people love. 
Image source: Wikimedia