Don't go to the airport thinking you can just charge your phone when you get on your long haul flight, as thanks to a change in policy by the US run Transportation Security Administration (TSA) those unable to prove that their mobile phone is just that – by turning it on – may not be allowed to board.
This comes as part of an update to security policy for American airlines, after intelligence suggested that terrorists may have developed an explosive device that could pass through metal detectors. Suspecting that they could be disguised as powered down smartphones, flights to the US will now require those boarding with laptops, mobile phones or any other electronic device, to turn them on before boarding to prove that it is a working device.
"As the travelling public knows, all electronic devices are screened by security officers," reads the TSA announcement. "During the security examination, officers may also ask that owners power up some devices, including cell phones. Powerless devices will not be permitted onboard the aircraft. The traveller may also undergo additional screening.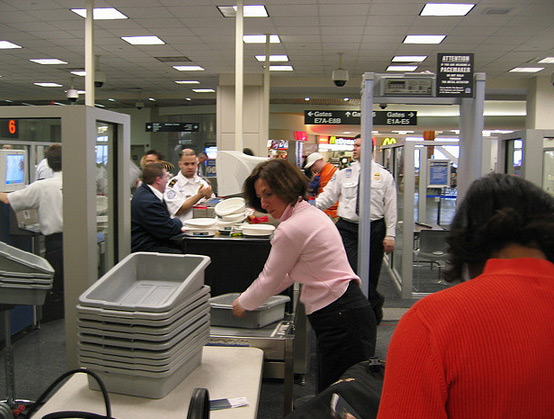 Get ready for this process to take a lot longer
As Wired points out, while the threat of terrorism is always cause for concern, it may have a much bigger impact than one explosive device could ever have, since stopping and checking every electronic device as people board a plane could put massive delays on already strained security proceedings.
This security change comes after regular rhetoric from US and UK politicians, suggesting that new terrorist threats were on the horizon and that increased security would have to be implemented. It's not clear if this mobile check is the main one, or just the first of many. We'll have to wait and see.
KitGuru Says: I'm a very irregular flyer, so don't quite feel the same way about is as those that spend a lot of time in the air, but I'm always dubious of these added security checks. Because the terrorist threats are never detailed, the public is always just expected to accept technology like the US' full body scanners, or aggressive pat downs. It's sometimes quite hard to believe it's necessary.
Image source: Redjar