Over the past couple of months, Twitter account @55Uhz, has been tweeting out the movie Top Gun, frame by frame. Considering it had over 110 minutes to get through and each second of every minute featured 25 frames, it had a lot of ground to cover, even if it was putting out a couple of images an hour. But now it is no more, as Twitter has suspended the account after it received a lengthy DMCA takedown request from lawyers representing Paramount Pictures.
Yes, evidently Paramount felt that someone tweeting out stills from the movie would somehow lose it money, so it dumped what was probably a few thousand dollars into a legal team instead and had them send a long list of infringing links and a takedown request to Twitter. Which the social network promptly complied with.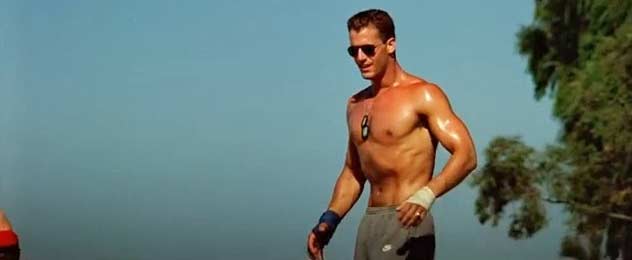 Let's just all suck in our guts and settle this over a nice topless game of volleyball
While it seems hard to imagine how Paramount felt that its copyright was being threatened by the tweeting of still images from the movie, ultimately it just used the fact that it hadn't authorised 55uhz to do so.
"Paramount has the good faith belief that the use of the material in the manner complained of is not authorized by Paramount, its agent or the law," it said in the letter (posted in full over at ChillingEffects).
KitGuru Says: Another great example of overreaching copyright law. There is no way a frame by frame breakdown of a movie could be considered adequate substitution for the original thing.
[Thanks
TorrentFreak
]