Yahoo announced late yesterday that it had signed a search advertising deal with Google, further enhancing an already existing deal with Microsoft, so that now Yahoo will earn a portion of revenue from adverts displayed in the trio of search engines from all companies. It's hoped that this will help improve the corporation's revenue, which has recently fallen short of market estimates, and paints the current CEO of Yahoo, Marissa Mayer, in a poor light.
Much like Google, a large chunk of Yahoo's traditional revenue comes from advertising. However, as companies like Google continue to expand in that field and new competitors like Facebook, Instagram and other social networking services take a piece of the advertising pie, Yahoo's influence has waned. It's hoped with the new Google deal that even as its competition increases, its revenue will at least expand in certain fields, even if it shrinks in others.
Yahoo's expected revenue for the fourth quarter of 2015 was  $1.33 billion (£860 million) though it is now expected to earn at most $1.2 billion. This, Mayer said, wasn't the result the company wanted, but she highlighted that "legacy portions" of the advertising business were still doing well.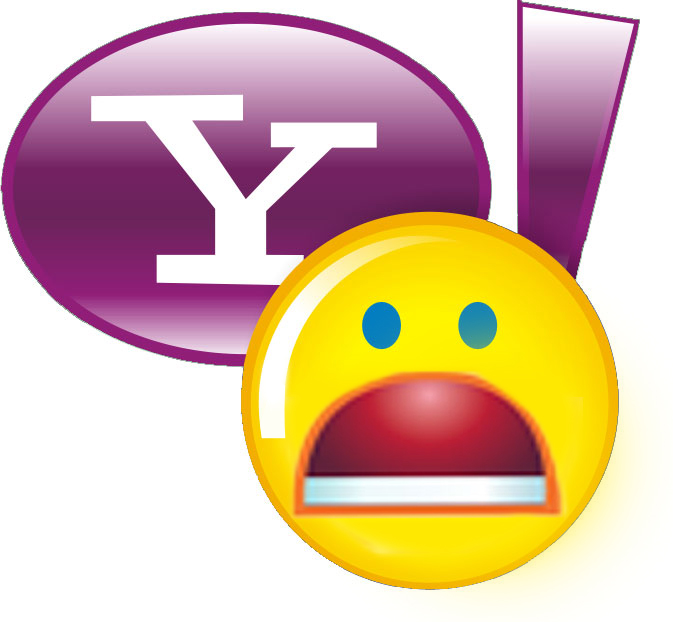 Yahoo isn't quite so smiley these days
As Reuters points out, another point of potential growth for Yahoo lies in the possible spin-off of its share in the Alibaba Group, which could be worth as much as $27 billion. It did attempt to dodge potential tax payments from such a deal, but even though the IRS denied it, it looks likely to still go ahead with the move.
The only real silver lining to the earnings call was that Yahoo's advertising sales in mobile and and video saw near 50 per cent growth through the quarter, making it one of the biggest earners for the company.
Discuss on our Facebook page, HERE.
KitGuru Says: Although it's obviously still a huge player in the world of tech, it seems surprising that Yahoo still exists at all. Presumably a lot of people still use its services, but do you know anyone that does?