The founder of YIFY Torrents, one of the most beloved movie rippers and uploaders in the torrent scene, has announced his impending retirement. However, he's urged fans not to be too upset, as YIFY will continue as always, with a new person at the helm and a few small changes.
YIFY has only been around as a brand for a few years, but it quickly became one of the most popular upload groups around, because of its consistency with big releases and low file sizes. Quality on a YIFY release, particularly the audio, might not be up to the standards of other uploaders and some of the more vocal 'fan'base, but its regular uploads of watchable quality content have led YIFY to become a household name on the scene; one the owner is now leaving.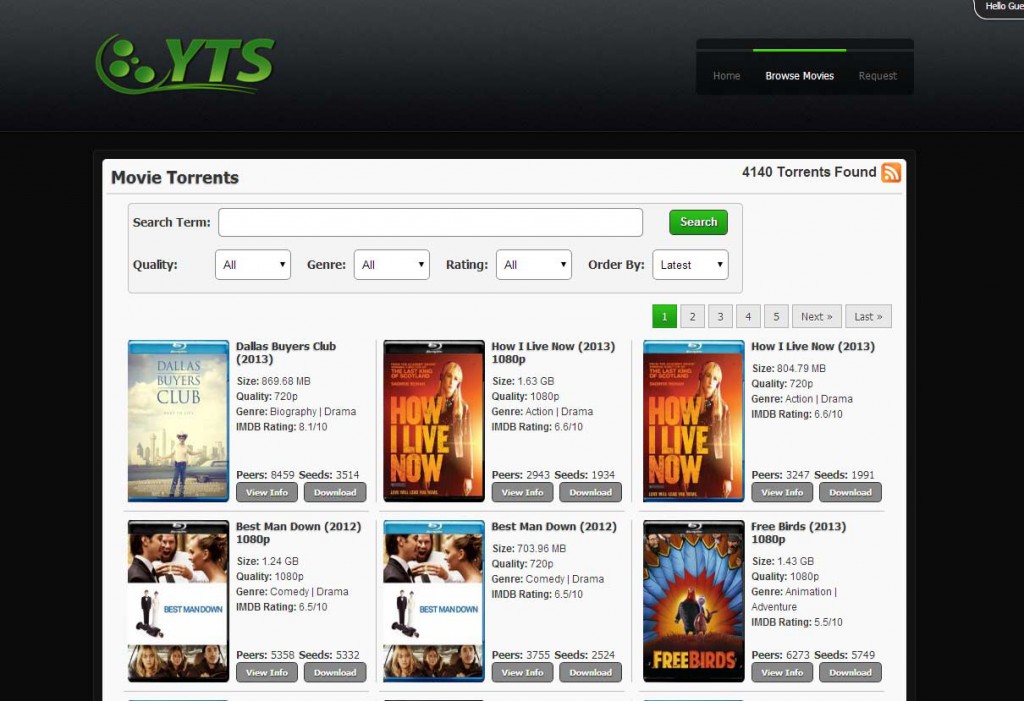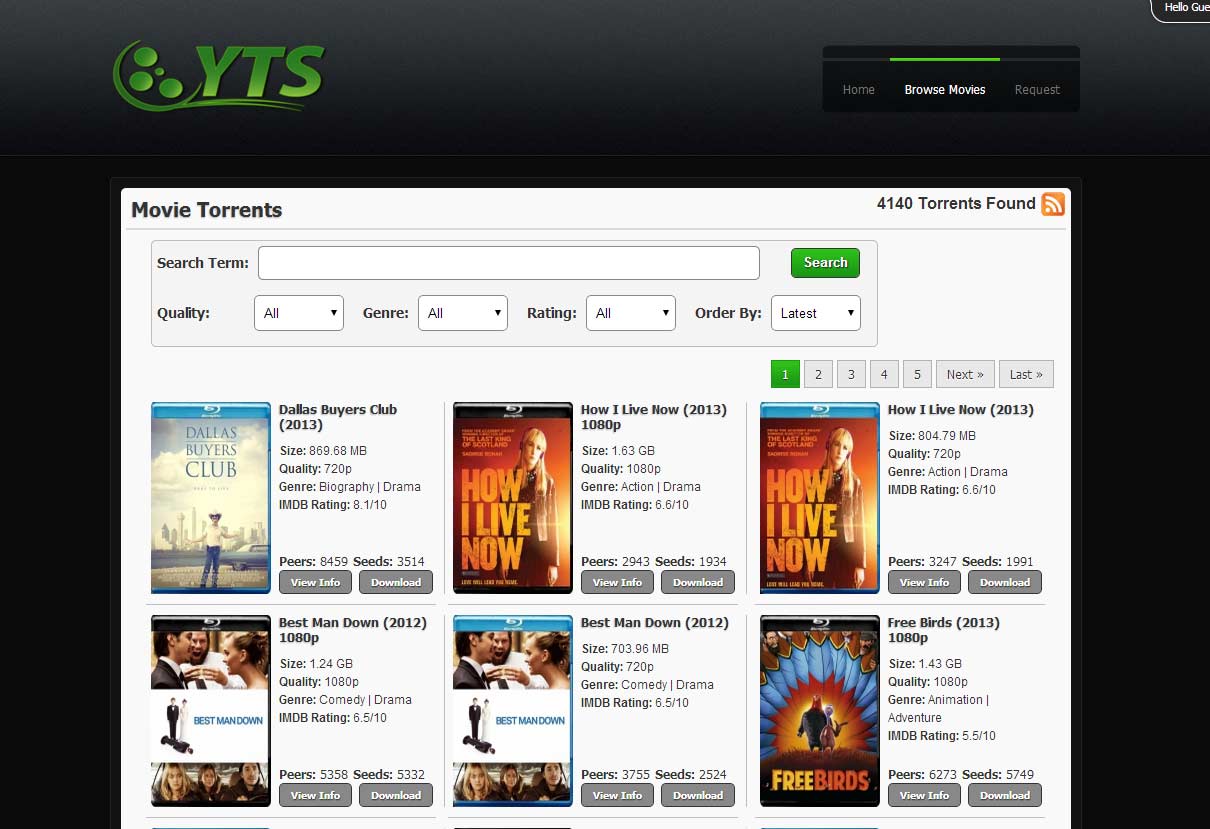 The YTS rebranding has already begun
"After two and half years of running the YIFY-Torrents website, and almost four years of being involved in the torrent community, I have decided that the time has come for a new challenge. As much as I have loved being able to provide content for all of you, it is simply time for a change in my life," he explained (via TorrentFreak).
While he assures everyone that uploads will continue in the same style as always, there will be a new person handling encoding (OTTO) and a new website manager (Seraph), as well as a bit of a rebrand of the whole group's image. YIFY is set to be rechristened YTS for its website and anything linked to it, however the YIFY tag will remain on all videos so people know who it's coming from. In-fact, if you don't visit YIFY outside of your favourite torrent site, then you will be unlikely to notice a difference.
Ultimately YIFY – who's nickname inspired the group name – said that he was thankful for everyone's support over the years and that they were the reason he did it for so long.
KitGuru Says: As YIFY rides off into the sunset, it will be interesting to note if any changes do happen within the group now that he fearless leader has moved on. Are there any that you guys would like to see?