While Advanced Micro Devices has plenty of troubles today, it looks like the company could be hit by problems from the past, which are associated with the launch of its code-named "Llano" accelerated processing unit. AMD may have to pay damages to parties, which bought the company's shares between April, 2011, and October, 2012.
The plaintiffs accuse AMD management of concealing slow ramp of its code-named "Llano" accelerated processing unit because of poor yields and other issues at GlobalFoundries with 32nm silicon-on-insulator (SOI) with high-k metal gate (HKMG) process technology, reports Reuters news-agency. The investors also believe that AMD's management in 2011 mis-executed product launch and ramp up as well as co-operation with makers of mainboards. As a result, in 2012 the company had to write down $100 million of "Llano" inventory as not saleable.
AMD's "Llano" was the company's first high-performance APU with K10.5 "Husky" x86 cores and integrated Radeon graphics based on the TeraScale 2 architecture (which used VLIW5 compute units). The processing units featured FM1 form-factor. The chips, which were once supposed to be released in late 2010, were delayed to mid-2011.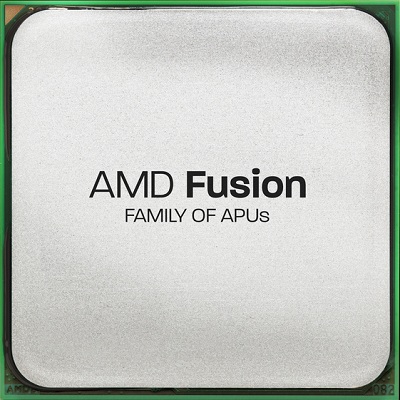 When the production started in April, 2011, it quickly turned out that GlobalFoundries could not manufacture enough APUs for the market using 32nm SOI fabrication process. As a result, AMD had to ship the chips only to large partners among PC makers. The company's management at the time declined any issues with availability or manufacturing technology.
Since AMD's "Llano" APUs in FM1 form-factor were almost not available in the channel, makers of mainboards produced appropriate platforms in very low quantities. As a result, when AMD could finally start volume shipments of "Llano" in late 2011 – early 2012, there were no mainboards for the APUs. When mainboard makers and AMD made the first-gen accelerated processing units and platforms available, it was too late.
AMD released its new-generation "Trinity" APU in FM2 form-factor in mid-2012. Since the "Trinity" chips were more powerful than previous-gen offerings, demand for "Llano" dropped sharply and in the third quarter of that year AMD had to write down massive amount of "Llano" inventory. As a consequence of the write down, AMD's stock price dropped nearly 74 per cent from a peak of $8.35 in March 2012 to a low of $2.18 in October 2012.
A federal judge in Oakland, California, ruled that AMD must face claims that it committed securities fraud by hiding problems with "Llano". The court case seeks damages on behalf of the Arkansas Teacher Retirement System, Belgium-based KBC Asset Management and other investors who bought the company's shares between April 2011 and October 2012. Jonathan Gardner from Cohen Gardner LLP represents plaintiffs in this case against AMD. This is not the only class-action lawsuit filed by AMD investors in connection with "Llano" write downs. Another class-action against the chip designer was commenced by Robbins Geller Rudman & Dowd LLP in early 2014.
Discuss on our Facebook page, HERE.
KitGuru Says: While a federal judge in Oakland, California, ruled that AMD must face a trial, this does not necessarily mean that the company will be found guilty. Moreover, there have been so many management changes at AMD in the recent years that people, who had the reigns in 2011, are no longer with AMD. Will be the lessons be learned?  Hardly, companies just do not ever say anything negative about their products.