Lian Li has been posting photos of it's new line of under development PC cases since September, and now it is ready to reveal the final products. There are four cases in the range so far, the PC-O5, the PC-O5S, the PC-O6S, and the PC-O7S. These range from the very small PC-O5 which fits mini-ITX motherboards, to the PC-O7S which has enough room for an ATX or SP-ATX board.
The cases themselves are all made of aluminium, with a large tempered glass window that makes up the entire side of the case, showing the internals in all their glory. They are also all wall mountable, but can of course be used in the standard horizontal and vertical orientations that you would expect.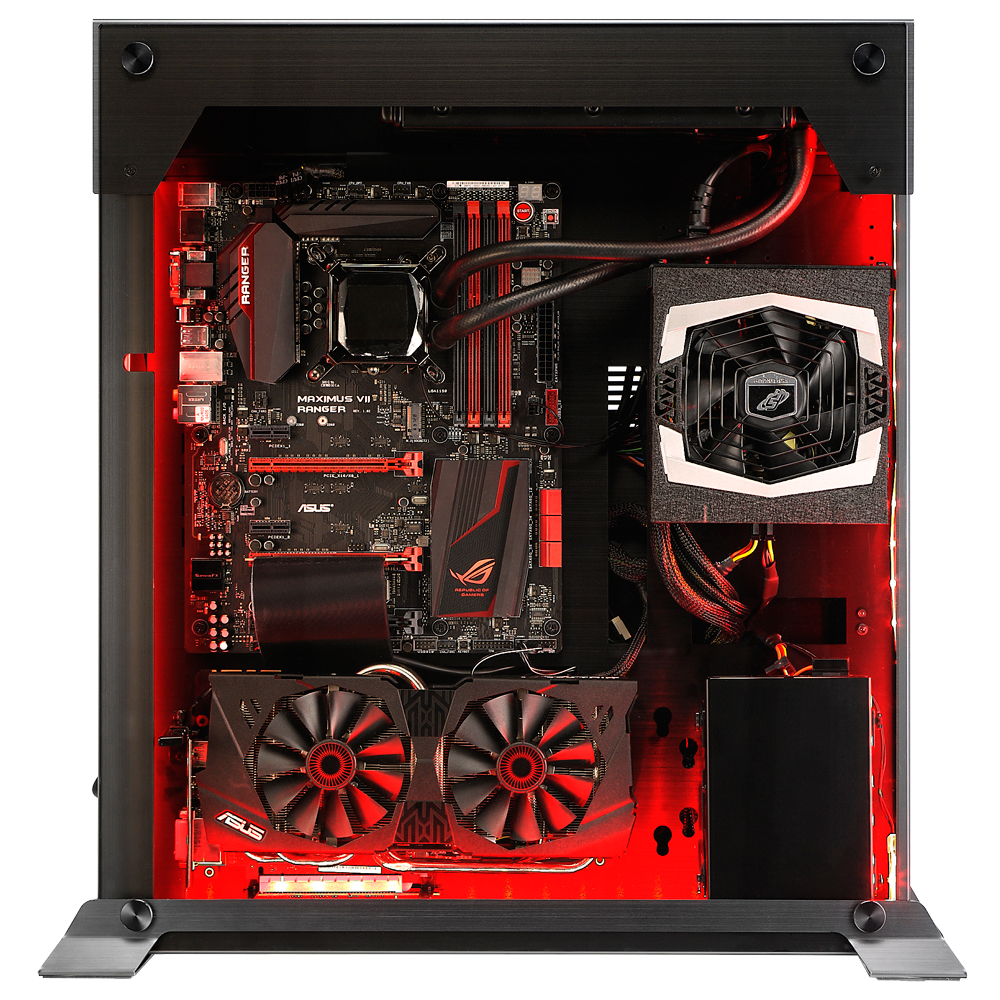 Someone might want to let Lian Li know that this PC needs RAM and a SATA cable.

As you can see these are some good looking cases, that do an excellent job of showing off any components inside. With plenty of space for cable management as well, an ugly mess of cables shouldn't be an issue.
While the smaller PC-O5 and PC-O5S do require a small, SFX PSU, the larger PC-O6S and PC-O7S cases use regular ATX PSU's. You can also see that the PCIe graphics card is not actually mounted directly to the motherboard, instead it is attached with a ribbon cable that is included with the case, with the GPU itself mounted on the floor of the chassis. Unfortunately this also rules out using these cases with any kind of SLI, or Crossfire setup. All models feature several USB 3.0 ports and HD audio on the front of the case, along with a slimline disk drive bay.
The only real problem here is going to be the price, as something this good looking is going to cost you. With pre-orders starting at around £190 for the PC-o5 and heading north from there this puts them firmly into the premium price range. We should know more when Lian Li announces final pricing and availability details. Hit the source link below for further information on the range.
Update: Leo has just posted his review of the PC-O5S for us to enjoy!
Discuss on our Facebook page, HERE.
KitGuru Says: While these cases do look amazing and seem like they are well designed and built, I'm not sure I can justify spending almost £200 or more on a case that has a limit of one PCI-e card. Maybe if it came with those awesome red lights I would be tempted…
Source: Lian Li