Cooler Master have done a good job with the Silencio S400 case – its understated, minimalist appearance ensures it doesn't look out of place in any environment. Aesthetically it may not appeal to everyone, but for us, it's refreshing to see a case which does not require fancy RGB lighting or an outrageous design to look good.
It has to be said, with the tempered glass panel installed, it is at its most attractive – of course, we all love to see our components on display. However, with the steel panel installed it can hide away some of the less attractive budget builds, which may be included in a case of this type.
Cooler Master's target audience for the Silencio S400 is aimed at entry-level to moderate users interested in building a silence-focused M-ATX PC. We believe this has been achieved – the S400 should be seriously considered if you fall into this category.

However, we would not necessarily recommend this case if you are looking to build a high-performance gaming system or such like. Our thermal testing shows the case struggles with high end components being pushed to their limits. With better cooling and airflow, this would be improved. However, this would also be counter-productive, as it would defeat the objective of near-silent operation, which is this case's primary function.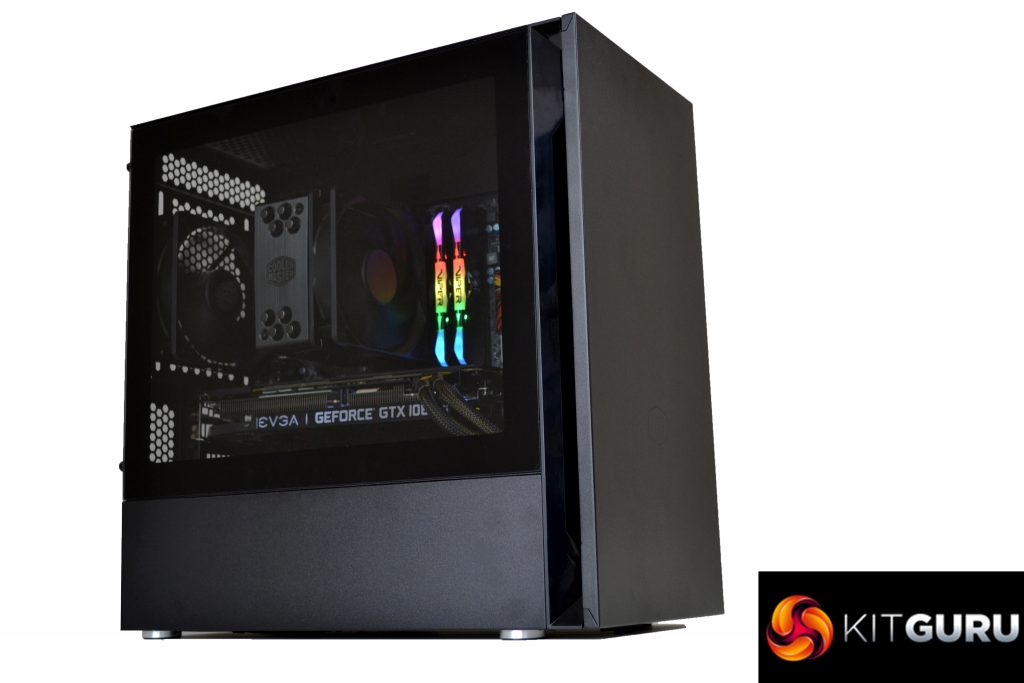 The Silencio S400 is a pleasant case to build a system in. We only encountered a couple of very minor issues, which were easily overcome during installation and certainly nothing which would put us off using this case in the future. This said, the main issue we had with power supply clearance was more down to our choice of PSU rather than a fault with the S400.
It becomes evident when installing a system into the S400 that plenty of time was spent on perfecting the design. Areas including cable management, dust filtration and obviously sound dampening have all been thought through and implemented well during development.
As seen with most cases going for silence rather than performance, thermal performance isn't great – but again, we come back to the fact that this case is designed to keep noise to a minimum, not push huge amounts of air through the chassis. If that is the type of case you're looking for, the Silencio S400 is a good option to have.
You can purchase the Cooler Master Silencio S400 from Overclockers UK for £79.99 HERE.
Pros:
Quiet operation with stock fans.
Good cable management.
Plenty of storage options.
Optional tempered glass panel.
Cons:
Thermal performance is not great.
Some tool-free fixings are a little weak.
Compromises may be needed to fit radiators.
KitGuru says: It's a solid, near-silent mATX case at a reasonable price.