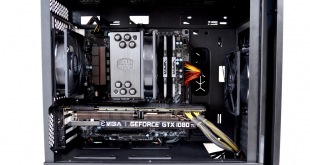 In the quest for a truly silent chassis, case manufacturers are constantly looking for new ways to combat noise output from the desktop PC. Today, we are looking at Cooler Master's latest "silent" PC case. The Silencio S400 has many features developed to offer the best balance in silence, thermal capability and value.
Cooler Master states: 'The complexity of the Silencio is found in the details of its minimalistic design'. With this we agree – Cooler Master has managed to take this simple design and create something rather interesting, which indicates that minimalistic doesn't always mean boring.
The Silencio S400 was developed simultaneously with the NR400, which we reviewed earlier this year. This becomes obvious when we take a closer look at the S400 and see the core chassis of the S400 and NR400 are identical. This is good news, as we really liked the NR400, so hopefully the additions to the S400 should make this even better…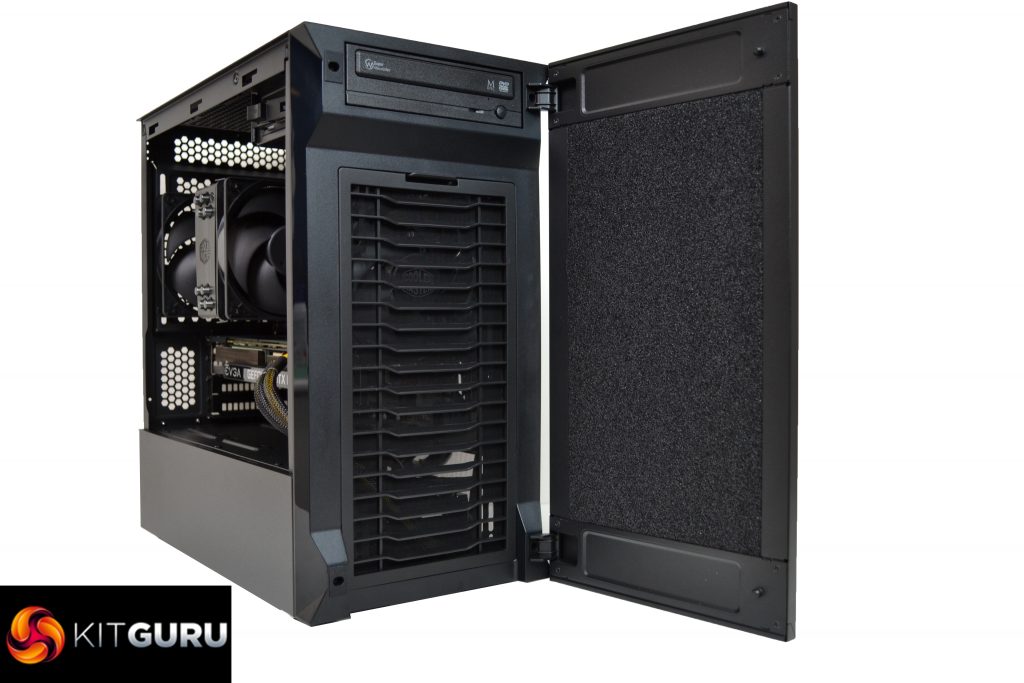 The Silencio S400 is available to purchase for around £80 in the UK right now, making it a very affordable 'near silent' PC case, with features to rival more expensive competitors.
The S400 is a new mATX case, which is part of a range of near-silent Products from Cooler Master, therefore support for Micro ATX or Mini ITX motherboards is possible. The bigger brother, the S600 Mid Tower, which looks extremely similar, supports full ATX size motherboards for just £10 more.
Key features
Sound dampening material in key areas.
Extensive support for multiple radiators.
Great range for storage options.
Removable easy clean dust filters.
Tempered glass or steel side panel options.
Specifications
Size – Mini Tower
Available colours – Black
Materials – Steel, Plastic, Tempered Glass, Sound Dampening Material
Dimensions – (LXWXH) 418mm x 210mm x 408mm
Motherboard Support – Mini ITX, Micro ATX
Expansion Slots – 4
5.25″ Drive Bays – 1
3.5″ Driver Bays – 4
2.5″ Drive Bays – 4
Front I/O Panel – 2x USB 3.2 Gen 1, 1x Four pole 3.5mm Headset Jack, 1x SD card reader
Pre-Installed Fans – Front 1x 120mm, Rear 1x 120mm
Fan Support – Front – 2x 120/140mm, Rear 1x 120mm
Fan Support – Top 1x 120/140mm, 2x 120/140mm (remove ODD cage)
Radiator Support – Front 120mm, 140mm, 240mm, 280mm, Top 120mm, 240mm (requires removal of 5.25" cage), Rear 120mm
CPU Cooler Clearance – Steel: 167mm, TG: 166mm
Maximum GPU Size – 319mm
PSU Clearance – 325mm (w/o front radiator & HDD cage), 140mm (HDD cage in backmost position)
Dust Filters – Top, Front, Bottom