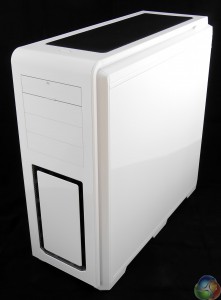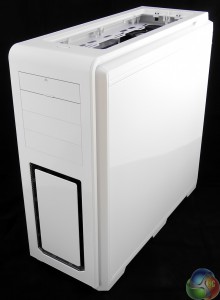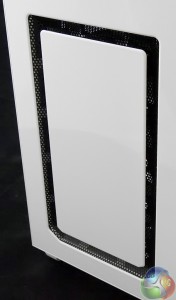 The Luxe is an impressive beast and the sample I received looks very, very white indeed. You know the 'Imagine' video of John Lennon playing his white piano in a white room with Yoko Ono dressed in white? I can see the Enthoo Luxe fitting in perfectly in that situation.
As you can see, the Luxe has a removable top mesh panel which assists fan installation and dust removal. By contrast the Pro has a mesh top that is fixed in place so it takes a bit more effort to give it a good clean.
At the front of the Luxe there are discreet vents that allow air to flow to the enormous 200mm fan that comes as part of the package.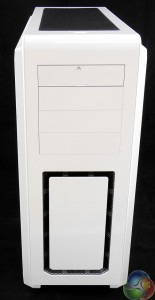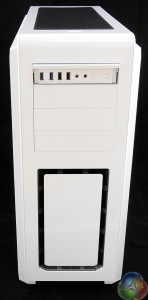 Above the three optical drive bays there's a control panel that is covered by a flip-up stealth door. On the panel you will find two USB 3.0 ports, two USB 2.0 ports, head set jacks, the Reset button and the control button for the LED lighting. The Power button is conveniently located on top of the chassis in front of the mesh panel.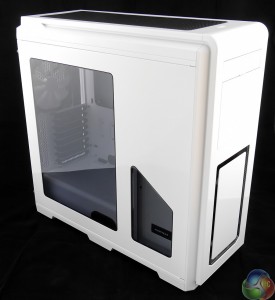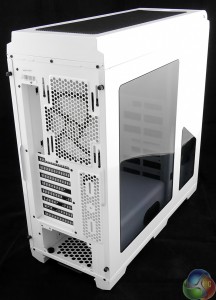 You get a pair of windows in the side panel. The smaller of the two windows didn't do much in the Pro, apart from showing off the Phanteks logo. In the Luxe both windows play their part with the lighting system as we'll see in a while. The main window also shows off the hardware installed in the PC, which is exactly what you would expect.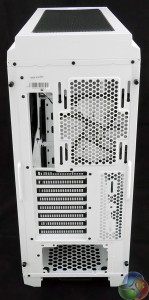 At the rear of the Enthoo Luxe the case is heavily perforated. Above the I/O panel we have ventilation for the 140mm fan and below that the eight blanking pieces for the expansion slots are also perforated.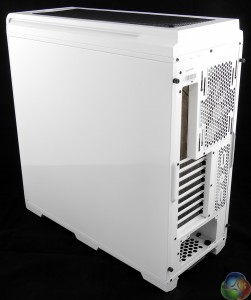 The white finish on the Enthoo Luxe is very smart and the expanse of the side panel does a fine job of showcasing the quality of the painted finish.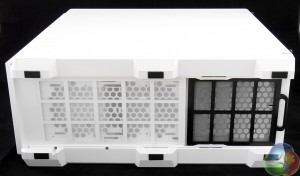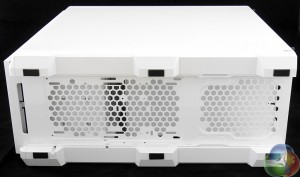 On the bottom of the case there are two removable plastic filter screens. One filter slides out to the front and the other to the rear which makes it easy to keep them clean.