Temperatures
All temperature charts are sorted with lowest load temperatures at the top.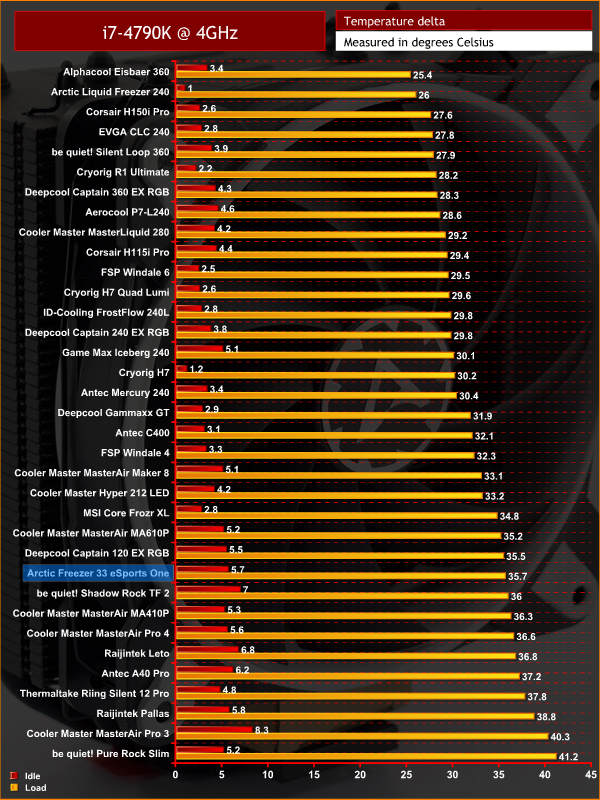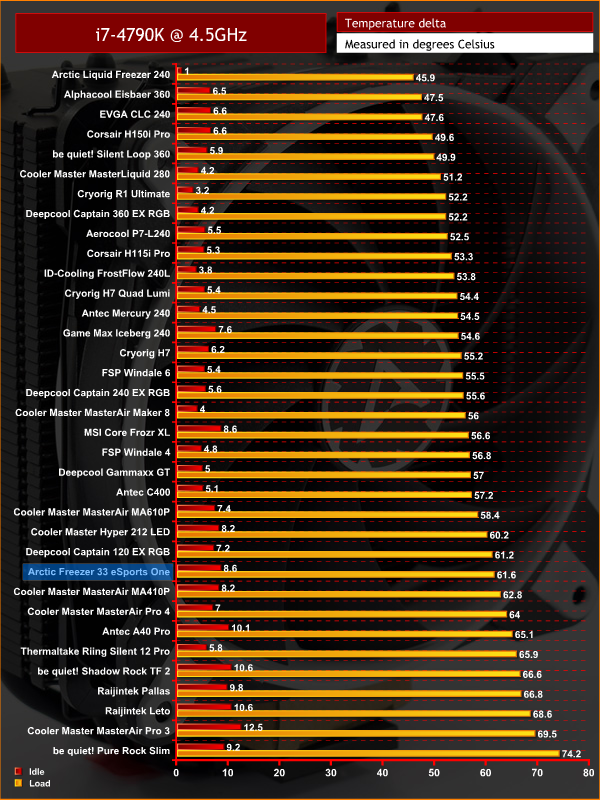 As you can see, thermal performance of the Freezer 33 eSports One is towards the lower end of the spectrum – be it at stock clocks or when cooling an overclocked CPU. Initially this may not look too good for Arctic, but when we factor in the price – just £29.99 – the relative performance is actually pretty good.
Of course, we have seen quite a few air coolers that perform better, but most are a fair bit more expensive. The biggest problem for the Freezer 33 eSports One is the Cryorig H7 – that cooler costs just £5 more but still offers significantly improved thermal performance.
Acoustics
For such a cheap cooler, the eSports One is actually quite quiet. With our CPU at stock clocks, the fan is just about audible but it is quickly forgotten as it is not intrusive at all. When testing with an overclocked CPU the noise does pick up, as expected, but the sound coming from the BioniX fan is actually so low-pitched it blends in with the background noise very easily.
For example, while running the 15-minute Prime95 stress test I switched back to my work PC to do some photo editing. Thanks to the low-pitched fan noise, I forgot I was actually testing the cooler after just a couple of minutes. In short, the eSports One is audible but it is really inoffensive, leaving me little to complain about.