For just £29.99, Arctic has created a solid cooler in the Freezer 33 eSports One.
First impressions are positive as the all-black heatsink looks very smart, while there are also four different fan colour options to choose from: white, red, green and yellow.
In terms of the installation process everything is straightforward enough, but I did find mounting the heatsink to the CPU to be a bit fiddly as you have to thread four long screws through the cooler's mounting arms and into the backplate. It is not the worst installation method I've seen, but steady hands and a bit of patience wouldn't go amiss.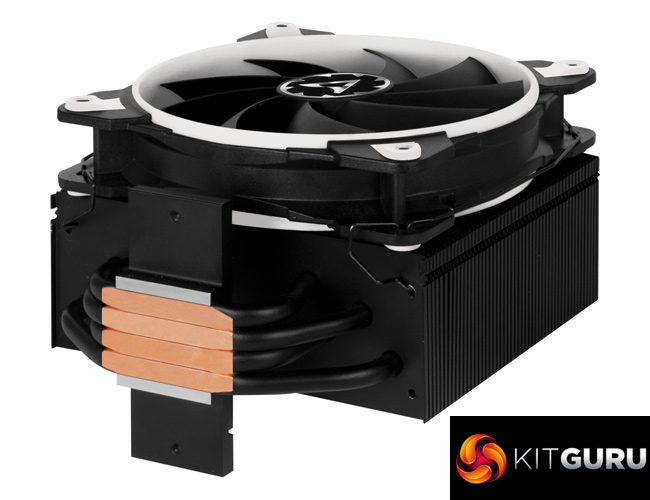 Now, coming to thermal performance, I have to say that for £30 the eSports One is actually relatively competitive. It doesn't deliver mind-blowing performance figures, and it is still bested by the Cryorig H7 cooler which costs just £5 more. However, for something this cheap and compact – with four different colour options to boot – it is not bad at all.
In terms of noise levels, the eSports One is quite impressive. Even when cooling our overclocked CPU, the noise emitted by the BioniX fan was very forgettable and inoffensive. For £30 I was expecting something a bit more whiny, but fortunately Arctic has done a good job with the BioniX fans.
So, overall, the Arctic Freezer 33 eSports One is a good buy. It's obviously not the best CPU cooler we've ever tested, but for £30 it offers decent performance, low noise levels and four different colour options, so we're happy to give it our 'worth buying' award.
You can buy one for £29.99 from Amazon HERE.
Pros
Affordable.
Smart black heatsink.
Choice of four colours for the fan.
Decent performance considering the price.
Low noise levels.
Cons
Installation is a bit fiddly.
Cryorig H7 is only £5 more.
KitGuru says: While it doesn't offer jaw-dropping price-to-performance, the Arctic Freezer 33 eSports One looks good, is pretty quiet and won't break the bank either. Recommended.